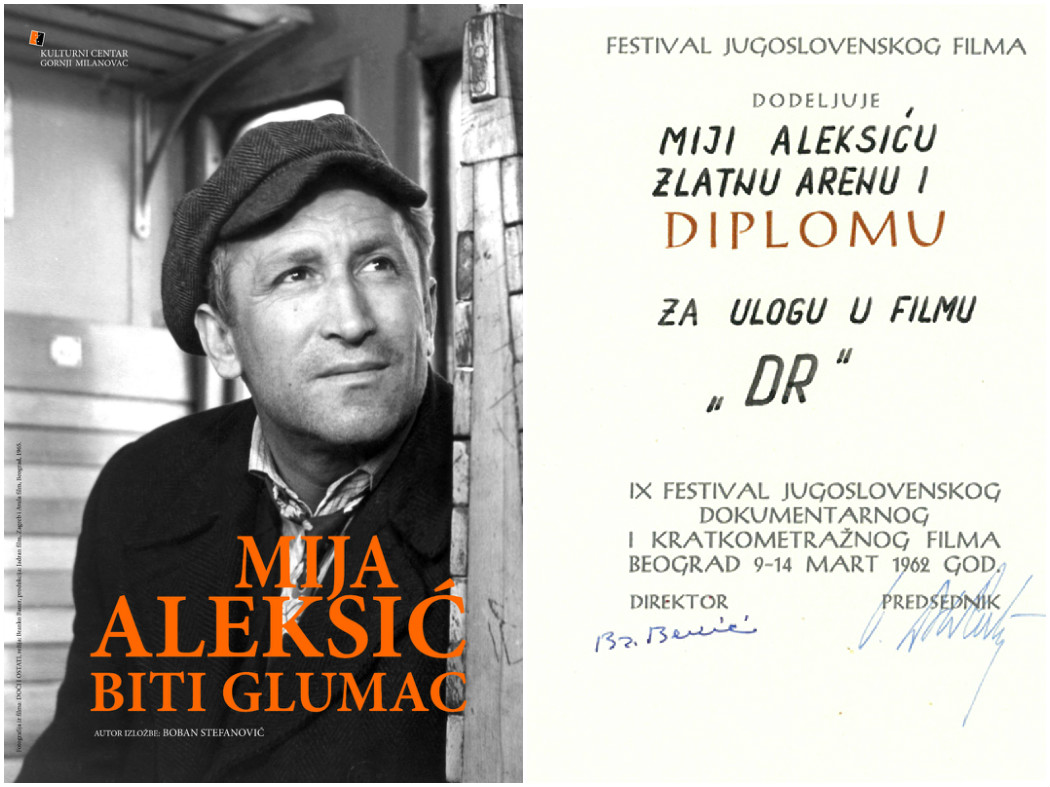 MIJA ALEKSIĆ – TO BE AN ACTOR
Serbian Cultural Centre, July 16th, 21:00
Author: Boban Stefanović
Actor's ten commandments by Mija Aleksić:
Always start everything from the beginning!
That what is true is funny!
Don't push the role; conquer it gradually, but with passion!
Give yourself time to play the essence!
Play the show business as if it was the greatest comedy!
There is only one step between laughter and tears!
Lead the audience but don't pay court to it!
Play for your partner because your partner plays for you!
Appreciate words but appreciate silence too!
Play the hundredth performance as if it was your first, but even better!
Milosav Mija Aleksić was born on September 26th, 1923, in Gornja Crnuća, within the municipality of Gornji Milanovac (Serbia). In 1933, he moved to Kragujevac with his family. In 1943, he started working for the Serbian National Theatre in Kragujevac and in the same year he played his first role in the play Girl's Curse. In 1949, he moved to the National Theatre in Belgrade where his first role was the role of the guard in Hamlet. Two years later, in 1951, he joined the Yugoslav Drama Theatre in Belgrade, where he would stay until 1965, when he went back to the National Theatre. He also played at other theatres (Atelje 212, Humorous Theatre Belgrade, etc.).
During his glittering career he made a series of important appearances in theatre, film, television and radio. He gained popularity with the Radio Belgrade show Happy Night and television series Car Repair Station and The Mirror of the Citizen Pokorny. He made his film debut in 1950 in Branko Ćelović's short-length film Fly. He made appearances in more than 50 films.
He received a large number of awards and recognitions for his acting, including the Yugoslav Film Festival award in Pula in 1960 and 1962, a special diploma for the role in the film Comrade President Center-Forward in 1960, and a Golden Arena for the role in the film Dr in 1962. Mija Aleksić passed away in Belgrade on March 12th, 1995.
The exhibition marking the 90th anniversary of Mija Aleksić's birth (1923 – 1995) was presented in September 2013 in Gornji Milanovac, Serbia. It was organized by the Cultural Centre Gornji Milanovac in cooperation with Mija Aleksić's family, National Theatre in Belgrade, Radio Television of Serbia, Yugoslav Cinemateque, National Museum in Kragujevac and Museum of Theatrical Arts of Serbia.