Pula Film Festival honours the feature films from countries historically and geographically close to Croatia with the programme "Neighbours and Friends." Films selected by the key neighbours and friends have been excluded from the existing programmes (Croatian programme - minority co-productions, International Programme, Dizalica).
Films eligible for the award this year are:
We Will Be The World Champions, Darko Bajić (Serbia, Croatia, Slovenia, Bosnia & Herzegovina, Macedonia)
The Girls – Life of Another, Andrea Štaka (Switzerland, Croatia, Bosnia & Herzegovina)
No One's Child, Vuk Ršumović (Serbia, Croatia)
Koza, Ivan Ostrochovský (Slovakia, Czech Republic)
Bota, Thomas Logoreci (Albania, Italy, Kosovo)
Next to Me, Stevan Filipović (Serbia)
For Some Inexplicable Reason, Gabor Reisz (Hungary)
Short Skin, Duccio Chiarini (Italy)
The Invisible Boy, Gabrilele Salvatores (Italy)
Beautiful Girl, Dominik Hart (Austria)
The Tree, Sonja Prosenc (Slovenia)
WE WILL BE THE WORLD CHAMPIONS
Historical/drama, Serbia, Slovenia, Croatia, 2015, 125 min
Director: Darko Bajić
Producers: Dejan Petrović, Zvonimir Šimunec
Production: Intermedia Network (SRB)
Co-producers: Ankica Jurić Tilić, Tijana Višnjić, Aleš Pavlin, Andrej Štritof, izvršni producent Miroslav Mogorović
Co-production: Kinorama (HR), Perfo (SLO)
Screenplay: Nebojša Romčević, Ognjen Sviličić, Gordan Mihić, po ideji Zvonimira Šimuneca
DOP: Milan Tvrdišić; Montaža: Andrija Zafranović; Scenografija: Jelena Sopić
Costumes: Dragica Laušević;
Music: Zoran Kiki Lesandrić;
Sound: Velibor Hajduković;
Make-up: Kuno Schlegelmilch i Halid Redžebašić;
Cast: Iva Babić, Strahinja Blažić, Aleksandar Radojičić, Miloš Biković, Marko Janketić, Leon Lučev, Nebojša Dugalić, Katarina Čas, Tamara Dragičević, Nina Janković, Sergej Trifunović, Jure Henigman, Goran Bogdan, Stefan Kapičić, Igor Kovač, Robert Kurbaša, Krešimir Petar Ćosić, Lazar Ristovski
We Will Be the World Champions is a story about four pioneers who fathered the Yugoslav school of basketball, and whose merit is the development of this sport in Europe. The central event is the crucial game at World Cup 1970 between Yugoslavia and the United States. From the point of view of the main character, Nebojša Popović, we follow the growth and life path of enthusiasts, whose professional work, ideas and efforts made their major dream come true, the first gold medal for Yugoslavia in world championships.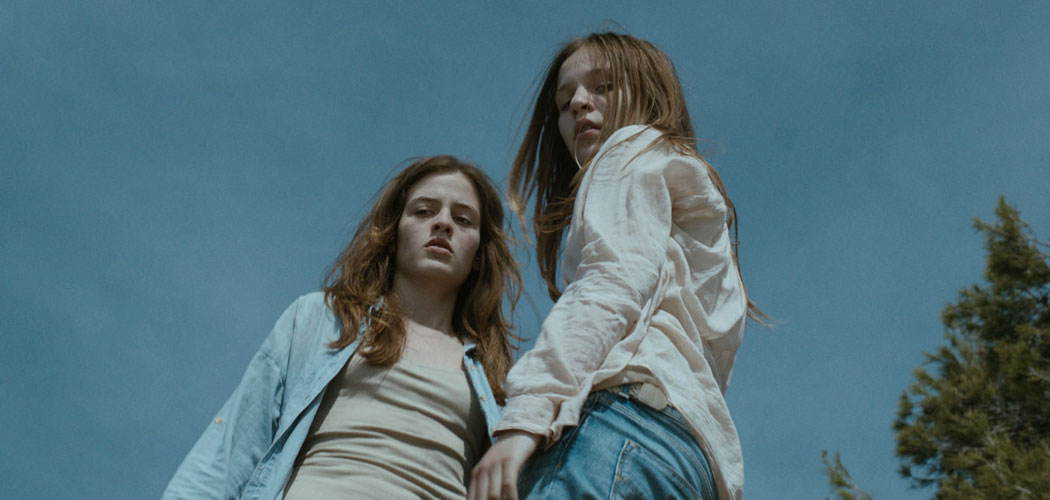 THE GIRLS - LIFE OF ANOTHER
Drama, Croatia, Switzerland, 2014, 83 min
Director: Andrea Štaka
Producers: Andrea Štaka, Thomas Imbach
Production: Okofilm (Švicarska)
Co-production: Produkcija Živa d.o.o. Zagreb, Leon Lučev; Deblokada - Bosna i Hercegovina; Damir
Ibrahimović, Jasmila Žbanić
Screenplay: Andrea Štaka, Thomas Imbach
Cast: Sylvie Marinković, Lucia Radulović, Leon Lučev, Mirjana Karanović, Marija Škaričić, Franjo Dijak
DOP: Martin Gschlacht; Montaža: Tom La Belle;
Set design: Su Erdt
Costumes: Linda Harper;
Music: Milica Paranosić;
Sound: Sascha Heiny;
Make-up: Marina Aebi;
Dubrovnik 1993. 14-year-old Linda has moved back to Croatia from Switzerland with her father. Her new best friend Eta takes her up to the forbidden forest above the city. The two girls become entangled in an obsessive, sexually charged game of swapping identities that leads to a fatal fall. The following morning Linda comes back alone; slowly she begins to take Eta's place in her family. Ivo, Eta's boyfriend, is drawn in as well. In troubled times dominated by women and the losses they have suffered in the war, Linda threatens to lose her footing, becoming entrapped in another world on the edge.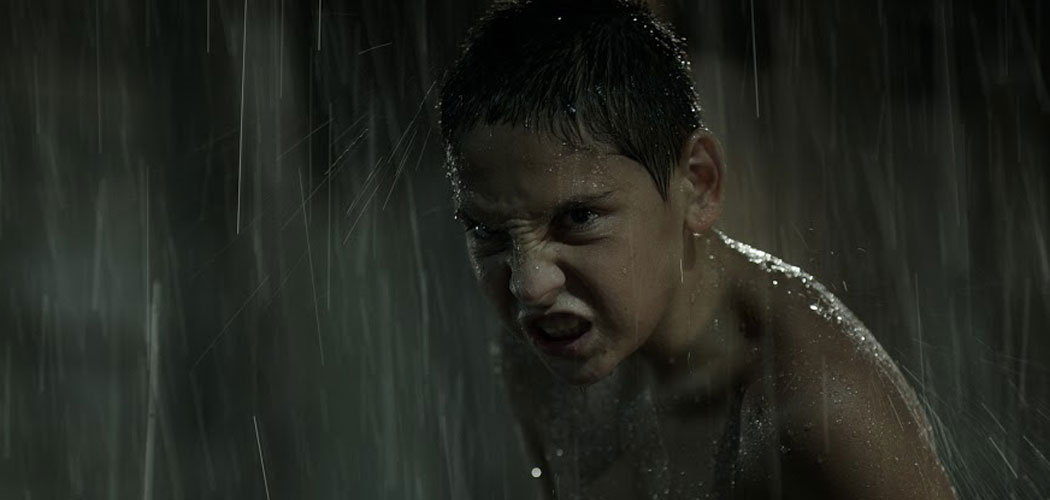 NO ONE'S CHILD
Drama, Serbia, Croatia, 2014, 97 min
Director: Vuk Ršumović
Producers: Miroslav Mogorović - Art&Popcorn (SRB)
Co-productions: BaBoon Production (SRB), RTS Radio Televizija Srbije, Ankica Jurić Tilić – Kinorama (HR)
Screenplay: Vuk Ršumović
DOP: Damjan Radovanović;
Editor: Mirko Bojović;
Art director: Jelena Sopić
Costumes: Maja Mirković;
Music: Jura Ferina, Pavao Miholjević;
Sound: Dubravka Premar;
Special effects: Vladan Đurić
Cast: Denis Murić, Isidora Janković, Borka Tomović, Zinaida Dedakin, Branka Šelić, Pavle Čemerikić, Miloš Timotijević, Tihomir Stanić, Goran Šušljik
In 1988 hunters capture a wild boy among wolves deep in the Bosnian mountains. Without identity, the boy is given a name Haris, and sent to an orphanage in Belgrade. The wild boy begins a slow and difficult path of socialization and slowly becomes ready for a normal life. It's 1992 and the war in Bosnia is raging. A letter from the local authorities arrives, requesting Haris' instant return. Haris ends up amid war. He is given a rifle and sent to the frontline. After a fierce battle, he leaves the army and goes back to the mountains where he was found.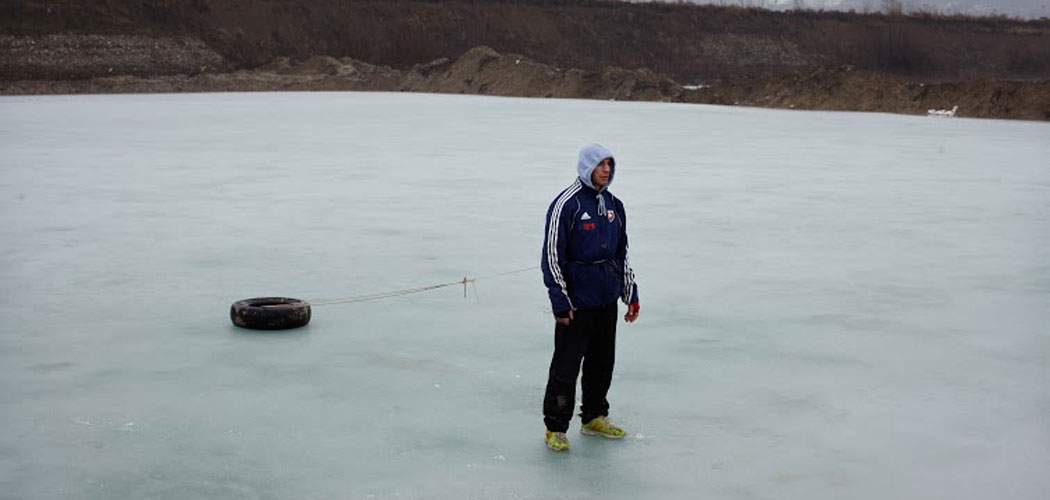 KOZA
(Koza), drama, Slovakia/Czech Republic, 2015, 75 min
Director: Ivan Ostrochovský
Producers: Marek Urban, Ivan Ostrochovský
Production: Sentimentalfilm (Slovakia)/Endorfilm (Czech Republic)
Co-producers: Kamila Zlatušková (Czech Television)/Tibor Búza (Radio and Television Slovakia)/Maroš Šlapeta (Punkchart films, Slovakia)
Screenplay: Marek Leščák. Ivan Ostrochovský
Director of photography: Martin Kollár
Music: Tobias Potočný
Cast: Peter Baláž, Zvonko Lakčević, Ján Franek, Stanislava Bongilajová, Nikola Bongilajová, Tatiana Piussi
Peter "Koza" Baláž is struggling to make ends meet. Miša learns that she is expecting a child and decides to terminate her pregnancy. She pressures Koza to get money for the procedure. Koza, who has not trained in a while, steps back into the ring, hoping to earn some much-needed cash and possibly change Miša's mind. He and his manager, Zvonko, embark on a "tour", where success is not measured in victories, but in the amount of blows that Koza can take. Koza features Peter Baláž, who competed at the 1996 Olympic Games in Atlanta, and Ján Franek, Olympic medallist from Moscow 1980, as his coach.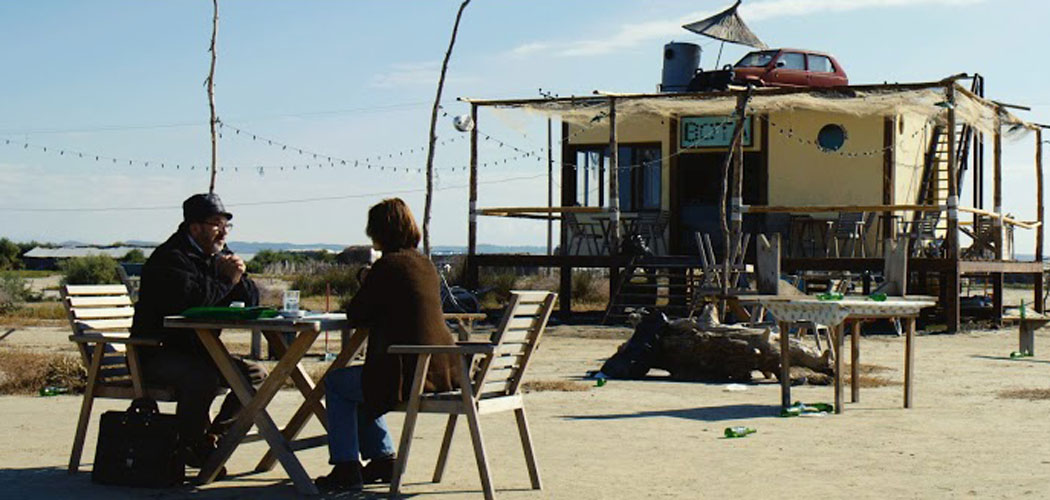 BOTA
(Bota), drama, Albania, 2014, 104 min
Director: Thomas Logoreci, Iris Elezi
Producers: Sabina Kodra, Andrea Stucovitz
Screenplay: Thomas Logoreci, Iris Elezi
Director of photography: Ramiro Civita
Costume design: Emir Tourkeshi
Cast: Flonja Kodheli, Artur Gorishti, Fioralba Kryemadhi, Tinka Kurti, Luca Lionello, Alban Ukaj
Albania. Nearby a haunted swamp, Juli, Nora, and Ben work together in an isolated village where their families were exiled during the communist rule. Under the disapproving eyes of Juli, Ben juggles an affair with Nora while dreaming of expanding his café into the Balkans. Their quiet world ceases to exist when a highway crew begins to widen the road. Juli falls for the engineer Mili but worries about her ailing and confused grandmother, Noje. As the new road approaches, the village inhabitants have one last glorious night of fireworks and celebration. But at the break of dawn, Juli, Ben, and Nora must face a shared secret from their traumatic past.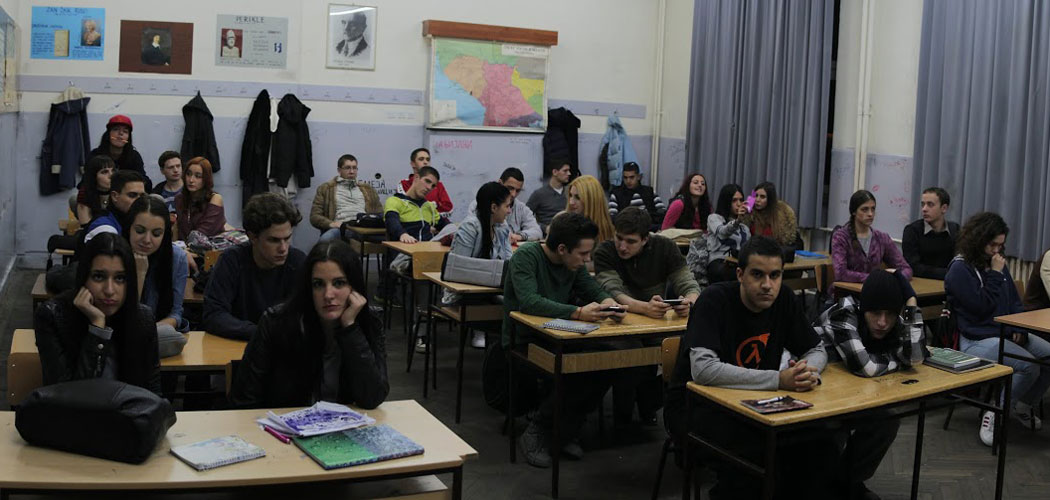 NEXT TO ME
(Pored mene), drama, Serbia, 2015, 95 min
Director: Stevan Filipović
Producer: Branislav Jević
Screenplay: Stevan Filipović, Minja Bogavac
Director of photography: Maja Radošević
Costume design: Ivana Stanković
Cast: Hristina Popović, Mirjana Karanović, Dragan Mićanović, Slaven Došlo, Nikola Glišić, Milica majkić, Gorica Regodić, Darki Ivić, Jelena Puzić, Andrej Pipović, Matea Milosavljević
Olja is a high school history teacher, married to a painter whose latest exhibition provoked violent reactions from Serbian nationalists. One night, a group of masked hooligans attacks her. They film the attack and upload the clip to YouTube. The next day Olja discovers that some of her students were responsible. She takes away their mobile phones, and in the heat of the moment decides to lock them in the school building, also disconnecting the school phones and the internet. In order to solve the problem together, and with inability to leave the school, students begin to communicate. During that night, a generation that was written off before they were ever given a chance will learn more than they ever expected about themselves and their classmates.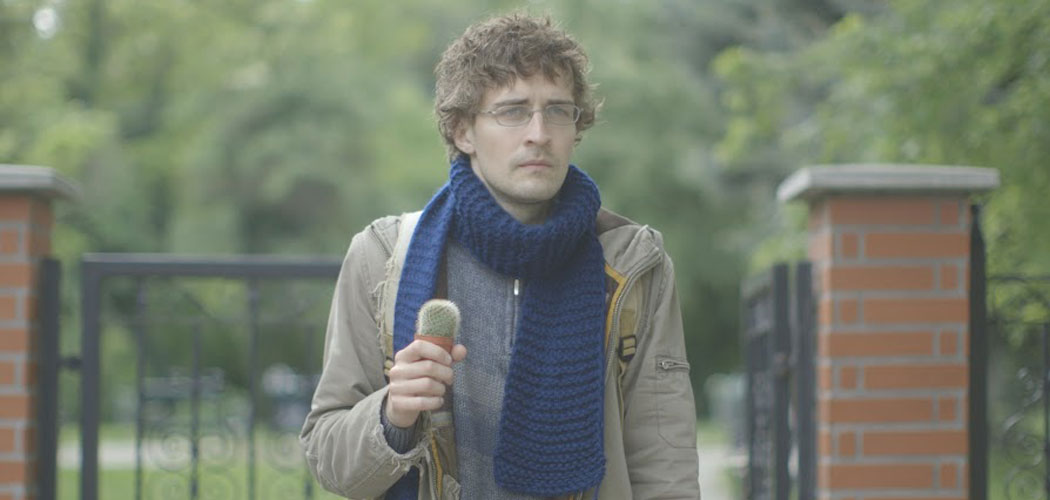 FOR SOME INEXPLICABLE REASON
(Valami furcsa és megmagyarázhatatlan), drama/comedy, Hungary, 2014., 89 min
Director: Gábor Reisz
Producers: Júlia Berkes, Miklós Bosnyák
Production: Proton Cinema
Co-producers: Viktória Petrányi
Screenplay: Gábor Reisz
Director of photography: Martin Kollár
Music: Lóránt Csorba, Gábor Reisz
Cast: Áron Ferenczik, Katalin Takács, Zsolt Kovács, Zalán Makranczi, Erika Kapronczai, Miklós Horváth, Bálint Győriványi Tomás Owczarek, Kata Bach, Julik Jakab
Áron stands in his life as an average 29 years old weirdo. He has many contemporary complexes, a fresh university degree, and an up-to-date broke up. His parents have to support him financially as he is still a job seeker and while Áron is agonizing on his lost love, he is always interrupted by something; it seems like he's not the main character in is life.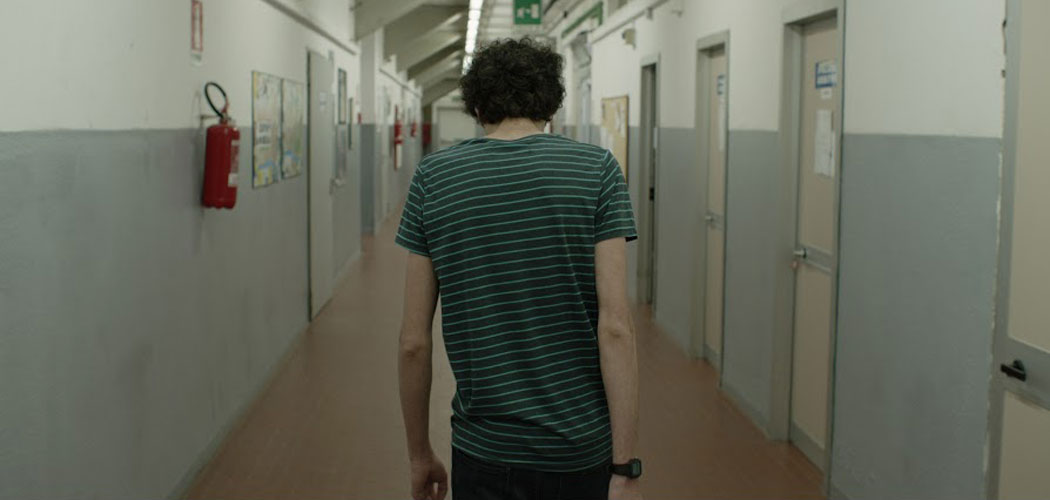 SHORT SKIN
(I dolori del giovane Edo), comedy, Italy, 2015, 86 min
Director: Duccio Chiarini
Producers: Babak Jalali i Duccio Chiarini
Screenplay: Duccio Chiarini, Ottavia Maddeddu, Marco Pettenello, Miroslav Mandić
Director of photography: Baris Ozbicer
Editing: Roberto Di Tanna
Costume design: Ginevra De Carolis
Cast: Matteo Creatini, Francesca Agostini, Nicola Nocchi, Miriana Raschillà, Bianca Ceravolo, Bianca Nappi, Michele Crestacci, Francesco Acquaroli, Crisula Stafida, Anna Ferzetti, Lisa Granuzza di Vita
Since childhood Edoardo has been suffering from phimosis, a penis malformation which prevents him from experiencing sexual satisfaction. Now seventeen, he starts to feel some pressure from the outside world. Apparently everyone around him talks and thinks about sex: his friend Arturo, so obsessed with losing his virginity that is wanting to pay for it, his parents, encouraging him to declare his love to Bianca, even his little sister Olivia, looking for a good partner for the family dog Teagan. Edoardo's lack of confidence starts changing with the casual meeting of a new girl, Elisabetta, and the unexpected approach of Bianca. Forced to come out of the shadow he was hiding in, Edoardo tries first to solve his problem with clumsy strategies, finding finally the courage to face his fears.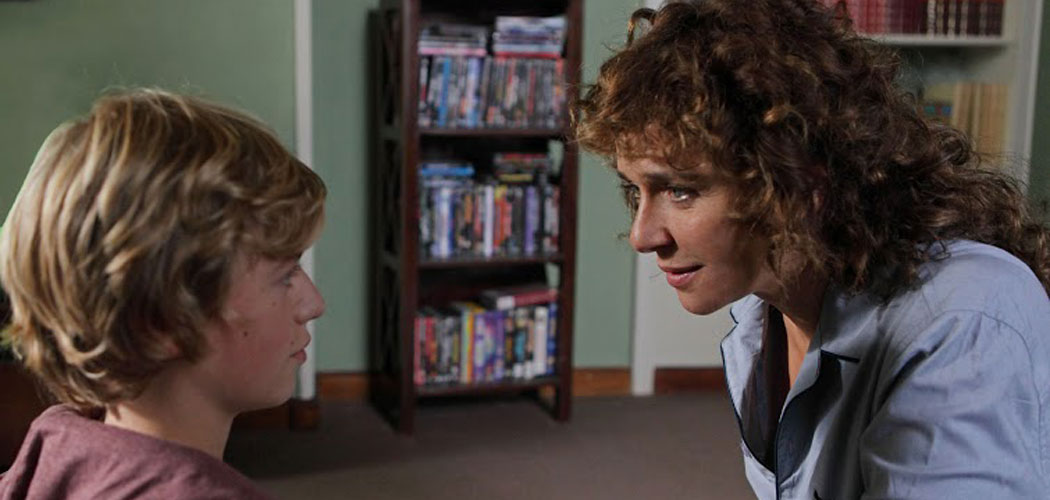 THE INVISIBLE BOY
(Il ragazzo invisibile), comedy/adventure, Italy/France, 2014, 100 min
Director: Gabriele Salvatores
Producers: Carlotta Calori, Francesca Cima, Nicola Giuliano
Screenplay: Alessandro Fabbri, Ludovica Rampoldi, Stefano Sardo
Director of photography: Italo Petriccione
Editing: Massimo Fiocchi
Costume design: Sara D'Agostini
Cast: Ludovico Girardello, Valeria Golino, Fabrizio Bentivoglio, Christo Jivkov, Noa Zatta, Assil Kandil, Filippo Valese
Michele is 13 and lives in a quiet seaside town. Nobody would say he was popular at school nor is he a brilliant student nor is he very good at sports. But deep down, he does not care. Michele would settle for catching the attention of Stella, the girl he cannot help looking at all the time in class. But he has the feeling that she is totally unaware of his presence. But one day the monotony of normal life is shattered by an extraordinary discovery: Michele looks in the mirror and finds that he is invisible. The most incredible adventure of his life is about to begin.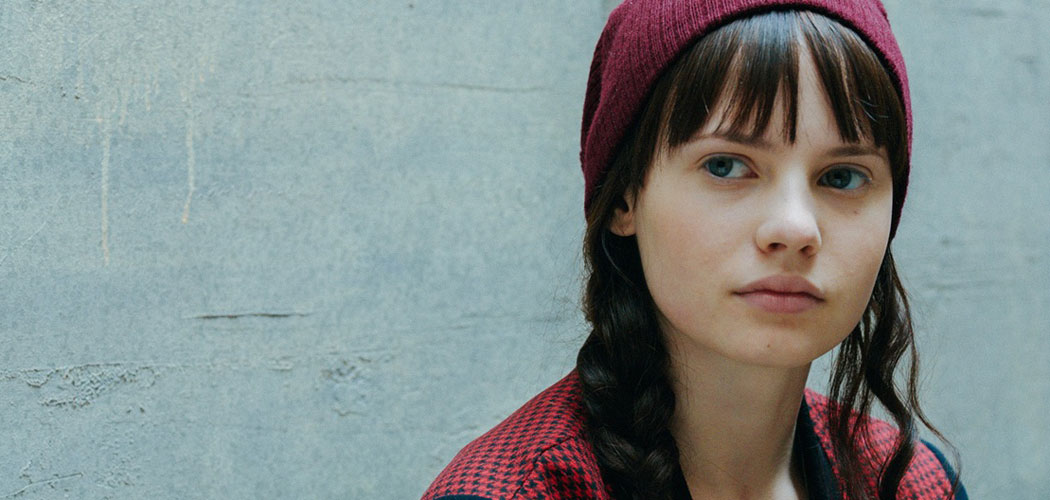 BEAUTIFUL GIRL
(Beautiful Girl), romance, Austria, 2015, 95 min
Director: Dominik Hartl
Producers: Helmut Grasser, Constanze Schumann
Screenplay: Dominik Hartl, Agnes Pluch
Director of photography: Xiaosu Han, Andreas Thalhammer
Editing: Ingrid Koller, Christoph Loidl
Music: Paul Galister, Max Borchardt, Matthias Weber
Cast: Jana McKinnon, Marlon Boess, Giacomo Pilotti, Lilian Klebow, Dany Sigel, Mortiz Uhl, Christian Tramitz
When her parents separate, 15-year-old Charlotte has her first taste of how painful love can be. But then she meets two boys – Sulzer and Carlo – who are also best friends and she soon discovers that love can be pretty chaotic and crazy at times.
THE TREE
(Drevo), drama, Slovenia/Italy, 2014., 90 min
Director: Sonja Prosenc
Producers: Sonja Prosenc, Sandra Rzen, Rok Sečen
Screenplay: Mitja Ličen, Sonja Prosenc
DOP: Mitja Ličen
Editing: Miloš Kalusek
Music: Janez Dovc
Cast: Katarina Stegnar, Jernej Kogovšek, Lukas Matija Rosas Uršič
A family finds itself in a dead-end situation. The two sons, adolescent Alek and his younger sibling Veli, are unable to leave their house, the only place where they are safe. After a period of time, however, their refuge becomes a prison for the boys.