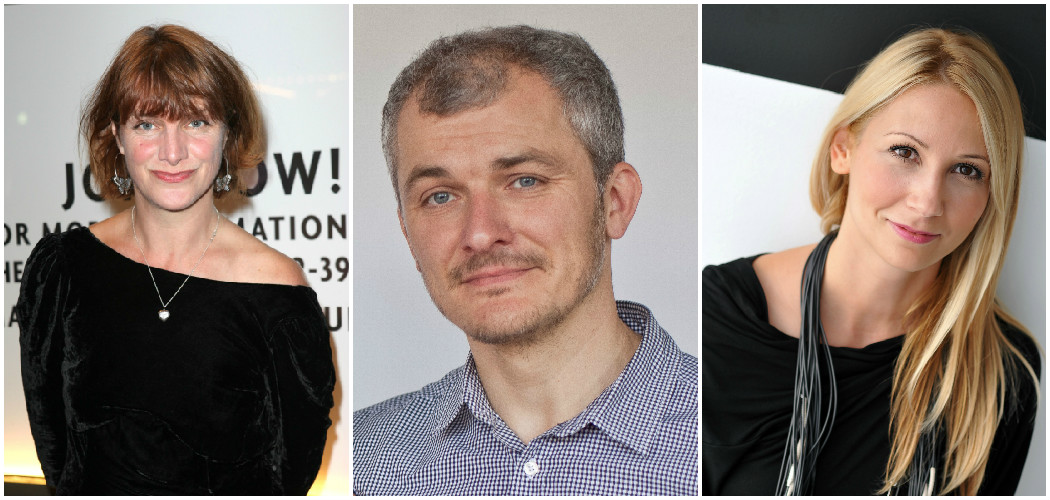 Friends and Neighbours Jury:

Rebecca Lenkiewicz co-wrote "Ida" with the film's director Pawel Pawlikowski. "Ida" won the BAFTA for Best Film in 2015 and the Oscar for Best Foreign Film 2015. She co-wrote Konstantin Bojanov's "I Want to Be Like You", to be shot in 2015. She wrote "The Sea Change" which will be directed by Kristin Scott-Thomas. In development; a 4-hour television drama with Kevin Macdonald, a mini series with Lone Scherfig and a feature film about the life of Noor Inayat Khan. Her plays include "Soho – A Tale of Table Dancers", "The Night Season" which opened at the National Theatre in 2004 and won the Evening Standard Most Promising Playwright Award. Her "Naked Skin" was the first play to be written by a woman at the National's Olivier Theatre. "The Painter" was produced at the Arcola Theatre and "Shoreditch Madonna" at the Soho Theatre. Adaptations include Ibsen's "Ghosts" and "An Enemy of the People" at the Arcola and then at the Manhattan Theatre Club, Broadway. Rebecca has written many dramas and adaptations for BBC radio, including "Sarah and Ken" and "Ladder of Years".
Karel Och, born in 1974 in the Czech Republic, studied law and graduated in Film Theory and History at Prague's Charles University. Since 2001, he has worked for the Karlovy Vary International Film Festival as a member of the selection committee. He has programmed KVIFF's documentary competition and curated tributes and retrospectives to Sam Peckinpah, John Huston, Michael Powell & Emeric Pressburger, Jean-Pierre Melville and Elio Petri, among others. In 2010 Och was appointed artistic director of the Karlovy Vary IFF. He is a member of the European Film Academy, the LUX prize selection committee as well as FIPRESCI.

Martina Petrović holds a degree in International Relations and in Psychology. Martina has gained most of her work experience at the Ministry of Culture, Department for International Cultural Cooperation, being responsible for various cultural exchange programmes between Croatia and other countries. Among many activities, she was responsible for the organisation of Croatian film presentation during International Film Festivals in Berlin and Cannes. From 2008, she has been actively involved in establishing the Croatian Audiovisual Centre, where she stayed after having been appointed by the European Commission as the Head of MEDIA desk Croatia. Her immediate success in terms of ensuring financing through the MEDIA Programme and her thorough work on the promotion of the Croatian film resulted in receiving the first award "Albert Kapović" by the Croatian Producers Association, granted at the opening of the Zagreb Film Festival in 2010. As the Head of MEDIA desk Croatia (today's - Creative Europe Desk – MEDIA Office), she has been actively involved in organizing innovative and active presentations/workshops – important tools for education and networking - between Croatian but also European film professionals.