The 62nd Pula Film Festival's International Programme continues from where the previous edition programme finished. However, one big difference compared to last year is the reduced number of selected films. The reason for this is that last year's jury judging experience was an extremely difficult task due to the large number of titles, and the intention to expand the non-competitive part of the programme with the inclusion of feature series screenings for the first time in a Croatian Festival. Projecting a series on the big screen has become popular at large festivals in recent years so we decided to set the trend and start it here at Pula Film Festival. The films selected for the competitive programme continues the great interest in titles that have been created in the territories of middle and eastern Europe while maintaining interest for other countries in European and around the world. The International programme is therefore divided into two categories, the competitive and non-competitive. The latter consists of top films that will be screened in the Arena in addition to the featured series Utopia. The short film programme, like last year, has been organised in cooperation with the European Film Academy. The programme is titled Short Matters! and offers a selection of the best films screened at European film festivals which are competing for the Academy's annual award.
Feature films of the competitive programme:
600 Miles, Gabriel Ripstein (Mexico)
Berlin International Film Festival 2015, Best First Feature Award
Bota, Thomas Logoreci (Albania, Italy, Kosovo)
Karlovy Vary International Film Festival 2014, FEDEORA Award
Dheepan, Jacques Audiard (France)
Cannes Film Festival 2015, Palme d'Or
The Tree, Sonja Prosenc (Slovenia, Italy)
FIPRESCI Prize, Youth Jury Best Film
For Some Inexplicable Reason, Gabor Reisz (Hungary)
Karlovy Vary International Film Festival 2014
The Lobster, Yorgos Lanthimos (Greece, Great Britain, Ireland, Netherlands, France)
Cannes Film Festival 2015, Jury Prize, Palm Dog - Jury Prize, Queer Palm - Special Mention
Koza, Ivan Ostrochovský (Slovakia, Czech Republic)
Berlin International Film Festival 2015
Wiesbaden goEast 2015, Best Director, FIPRESCI Prize
The Summer of Sangalie, Alante Kavaite (Lithuania, France, Netherlands)
Sundance Film Festival 2015, Directing Award
Ned Rifle, Hal Hartley, (USA)
Berlin International Film Festival 2015, Prize of the Ecumenical Jury
Corn Island, George Ovashvili (Georgia)
Cottbus Film Festival of Young East European Cinema 2014, Audience Award
Karlovy Vary International Film Festival 2014, Award of Ecumenical Jury, Crystal Globe
Palm Springs International Film Festival 2015, Bridging the Borders Award
Parabellum, Lukas Valenta Rinner (Argentina, Austria, Urugvay)
Rotterdam International Film Festival 2015
Next to me, Stevan Filipović (Serbia)
World premiere
Trash, Stehpen Daldry (United Kingdom)
Rome Film Fest 2014, BNL People's Choice Award
Tallinn Black Nights Film Festival 2014
Out of Nature, Ole Giaever and Marta Vold, (Norway)
Berlin International Film Festival 2015, Label Europa Cinemas
Göteborg Film Festival 2015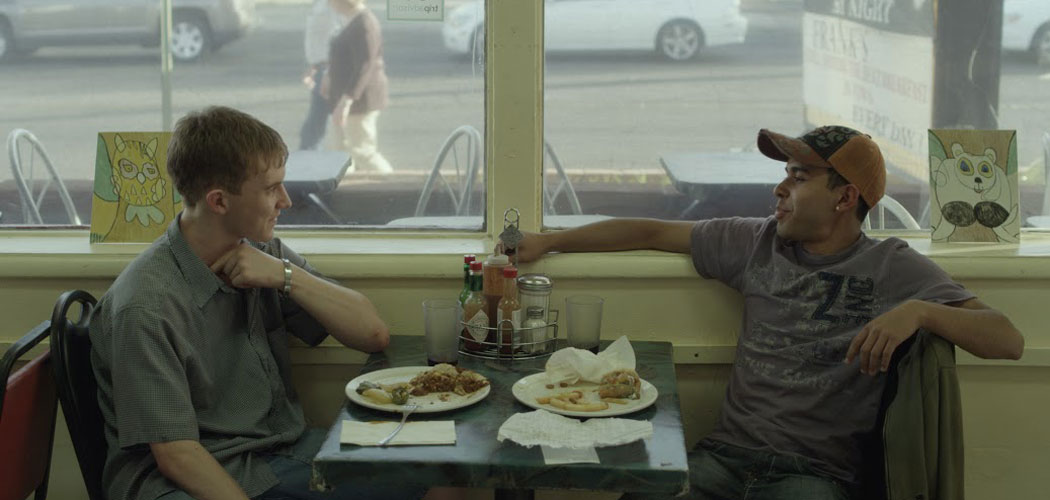 600 MILES
Drama, thriller, Mexico, 2014, 85 min
Directed by: Gabriel Ripstein
Written by: Gabriel Ripstein, Issa Lopez
Producers: Gabriel Ripstein, Michel Franco, Moises Zonana
Co-producer: Andrea Gamboa
Cinematography: Alain Marcoen
Editing: Gabriel Ripstein, Santiago Perez Rocha
Sound design: Alejandro de Icaza
Sound: Federico Gonzalez
Art director: Carlos Jacques
Costume design: Claudia Sandoval
Make-up: Thal Echeveste
Cast: Tim Roth, Kristyan Ferrer, Noé Hernández, Harrison Thomas, Mónica del Carmen, Armando Hernández
Arnulfo Rubio, a young Mexican, smuggles weapons from Arizona to Mexico for a drug cartel. What Arnulfo does not know is that for some time he has been under surveillance by agent Hank Harris, a member of the US law enforcement organisation ATF. One day Harris makes a fateful mistake - Arnulfo takes the agent hostage and decides to hand him over to his clients in Mexico. During their long road journey from Arizona to Culiacan an inexorable spiral of violence is unleashed and the fates of the two very different men soon become inextricably intertwined…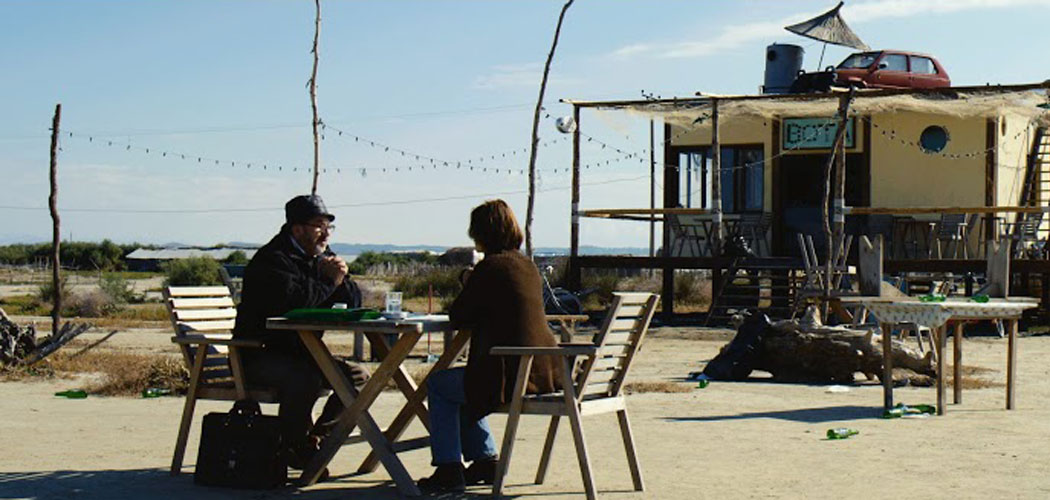 BOTA
(Bota), drama, Albania, Italy, Kosovo, 2014, 104 min
Directed and written by: Iris Elezi, Thomas Logoreci
Producers: Sabina Kodra, Andrea Stockovitz
Co-producers: Burim Berisha, Robert Budina, Iris Elezi, Thomas Logoreci
Cinematographer: Ramiro Civita
Editing: Walter Fasano
Cast: Flonja Kodheli, Artur Goishti, Fioralba Kryemadhi
Albania. Nearby a haunted swamp, Juli, Nora, and Ben work together in an isolated village where their families were exiled during the communist rule. Their quiet world ceases to exist when a highway crew begins to widen the road. As the new road approaches, the village inhabitants have one last glorious night of fireworks and celebration. But at the break of dawn, Juli, Ben, and Nora must face a shared secret from their traumatic past…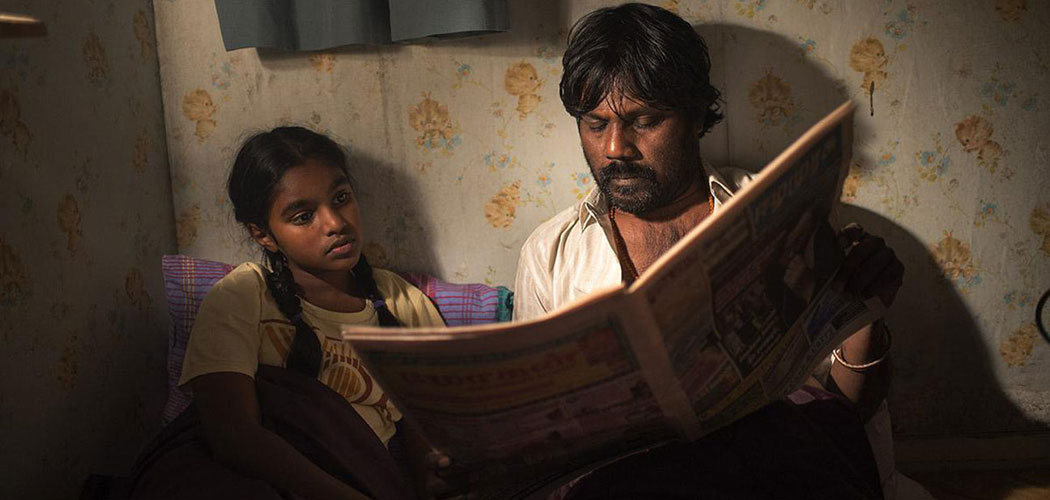 DHEEPAN
(Dheepan), drama/crime, France, 2015, 109 min
Directed by: Jacques Audiard
Written by: Jacques Audiard, Thomas Bidegain, Noé Debré
Producer: Pascal Caucheteux
Cinematographer: Éponine Momenceau
Editing: Juliette Welfling
Set design: Michel Barthélémy
Costume design: Chattoune
Make-up: Agathe Angeli, Flore Masson
Music: Nicolas Jaar
Cast: Jesuthasan Antonythasan, Kalieaswari Srinivasan, Claudine Vinasithamby, Vincent Rottiers, Marc Zinga
In Sri Lanka, the Civil War is reaching its end, and defeat is near. Dheepan decides to flee, taking with him two strangers - a woman and a little girl - hoping that they will make it easier for him to claim asylum in Europe. Arriving in Paris, the 'family' moves from one temporary home to another until Dheepan finds work as the caretaker of a run-down housing block in the suburbs. He works to build a new life and a real home for his 'wife' and his 'daughter', but the daily violence he confronts quickly reopens his war wounds, and Dheepan is forced to reconnect with his warrior's instincts to protect the people he hopes will become his true family.
THE TREE
(Drevo), drama, Slovenia, 2014. 90 min
Directed by: Sonja Prosenc
Written by: Sonja Prosenc, Mitja Ličen
Director of photography: Mitja Ličen
Editor: Miloš Kalusek
Music composer: Janez Dovč
Sound designer: Julij Zornik
Sound recordist: Peter Žerovnik
Art director: Vasja Kokelj
Make-up: Lija Ivančič, Mojca Gorogranc Petruševska
Costume designer: Emil Cerar
Produced by: Monoo
Co-production: RTV Slovenija, Nuframe, Staragara
Financed by: Slovenian Film Centre
A family finds itself in a dead-end situation. The two sons, adolescent Alek and his younger sibling Veli, are unable to leave their house, the only place where they are safe. After a period of time, however, their refuge becomes a prison for the boys.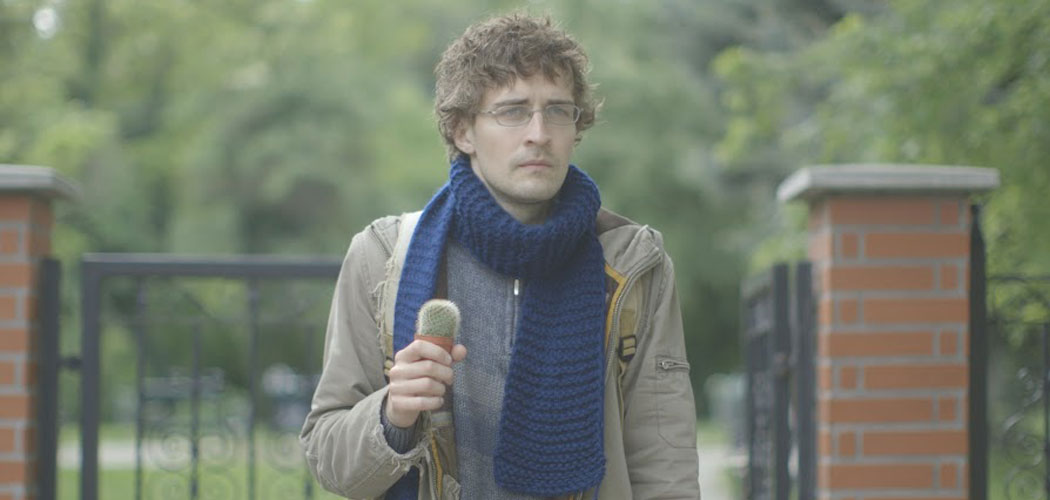 FOR SOME INEXPLICABLE REASON
(Valami furcsa és megmagyarázhatatlan), drama/comedy, Hungary, 2014., 89 min
Director: Gábor Reisz
Producers: Júlia Berkes, Miklós Bosnyák
Production: Proton Cinema
Co-producers: Viktória Petrányi
Screenplay: Gábor Reisz
Editing: Zsófia Tálas
Director of photography: Martin Kollár
Music: Lóránt Csorba, Gábor Reisz
Cast: Áron Ferenczik, Katalin Takács, Zsolt Kovács, Zalán Makranczi, Erika Kapronczai, Miklós Horváth, Bálint Győriványi Tomás Owczarek, Kata Bach, Julik Jakab
Áron is a 29-year-old regular guy full of complexes. He has just been ditched by his girlfriend. Although he has just graduated, his parents have to support him because he is still looking for a job. For Some Inexplicable Reason is an unconventional coming-of-age story about the unbearable lightness of being young offering a glimpse into Budapest – Áron's hometown.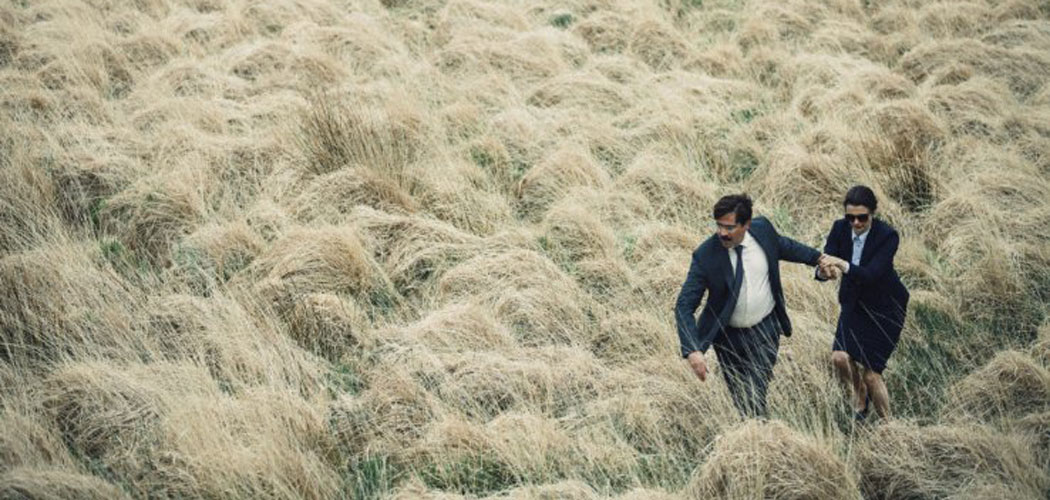 THE LOBSTER
(The Lobster), romance, comedy, SF, Ireland/UK/ Greece/France/Netherlands, 2015, 118 min
Directed by: Yorgos Lanthimos
Producers: Ed Guiney, Yorgos Lanthimos, Lee Magiday
Written by: Yorgos Lanthimos, Efthymis Filippou
Director of photography: Thimios Bakatakis
Editing: Yorgos Mavropsaridis
Costume design: Sarah Blenkinsop
Cast: Colin Farrell, Rachel Weisz, Léa Seydoux, Ben Whishaw, John C. Reilly, Ariane Labed
A love story set in the near future where single people, according to the rules of The City, are arrested and transferred to The Hotel. There they are obliged to find a matching mate in 45 days. If they fail, they are transformed into an animal of their choosing and released into The Woods. A desperate Man escapes from The Hotel to The Woods where The Loners live and falls in love, although it is against their rules.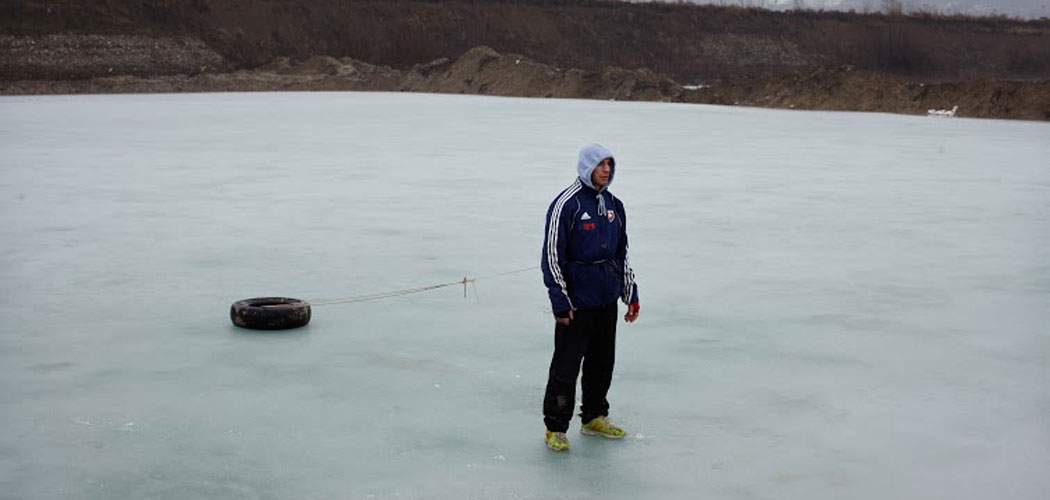 KOZA
(Koza), drama, Slovakia/Czech Republic, 2015, 75 min
Director: Ivan Ostrochovský
Producers: Marek Urban, Ivan Ostrochovský
Production: Sentimentalfilm (Slovakia)/Endorfilm (Czech Republic)
Co-producers: Kamila Zlatušková (Czech Television)/Tibor Búza (Radio and Television Slovakia)/Maroš Šlapeta (Punkchart films, Slovakia)
Screenplay: Marek Leščák. Ivan Ostrochovský
Director of photography: Martin Kollár
Music: Tobias Potočný
Cast: Peter Baláž, Zvonko Lakčević, Ján Franek, Stanislava Bongilajová, Nikola Bongilajová, Tatiana Piussi
Peter "Koza" Baláž is struggling to make ends meet. Miša learns that she is expecting a child and decides to terminate her pregnancy. She pressures Koza to get money for the procedure. Koza, who has not trained in a while, steps back into the ring, hoping to earn some much-needed cash and possibly change Miša's mind. He and his manager, Zvonko, embark on a "tour", where success is not measured in victories, but in the amount of blows that Koza can take. Koza features Peter Baláž, who competed at the 1996 Olympic Games in Atlanta, and Ján Franek, Olympic medallist from Moscow 1980, as his coach.
THE SUMMER OF SANGAILE
(Sangaïlé), love drama, France, Lithuania, Netherlands 2014., 88 min
Directed by: Alanté Kavaïté
Produced by: Živilė Gallego (Fralita Films), Antoine Simkine (Les Films d'Antoine)
Co-producer: Marleen Slot (Viking Film)
Written by: Alanté Kavaïté
Cinematography: Dominique Colin
Editing: Joëlle Hache
Original music: JB Dunckel
Cast: Julija Steponaitytė, Aistė Diržiūtė, Jūratė Sodytė, Martynas Budraitis
17 year-old Sangaile is fascinated by stunt planes. Afraid of heights, she has never dared to even enter in one of the cockpits. At a summer aeronautical show, nearby her parents' lakeside villa, she meets Auste, a local girl of her age, who unlike Sangaile, lives her life to the full with creativity and dare. As the two girls become lovers, Sangaile allows Auste to discover her most intimate secret, and finds in her teenage love the only person to truly encourage her in flying.
NED RIFLE
(Ned Rifle), drama, black comedy, USA, 2014, 85 min
Directed and written by: Hal Hartley
Production company: Possible Films, LLC
Producers: Hal Hartley, Matthew Myers
Cinematographer:Vladimir Subotić
Editing: Kyle Gilman
Sound: Patrick Southern, Tom Paul
Music: Hal Hartley
Art director: Richard Sylvarnes
Cast: Liam Aiken, Martin Donovan, Aubrey Plaza, Parker Posey, Thomas Jay Ryan, James Urbaniak
American indie icon Hal Hartley completes the trilogy he began with Henry Fool (1996) and Fay Grim (2006) with this delightfully offbeat tale about Henry and Fay's teenage son, Ned, who emerges from a witness protection program with a single, fixed purpose: to kill his father for ruining his mother's life. A funny, sad, and sexy adventure, Ned Rifle is an intellectually stimulating and compassionate satire.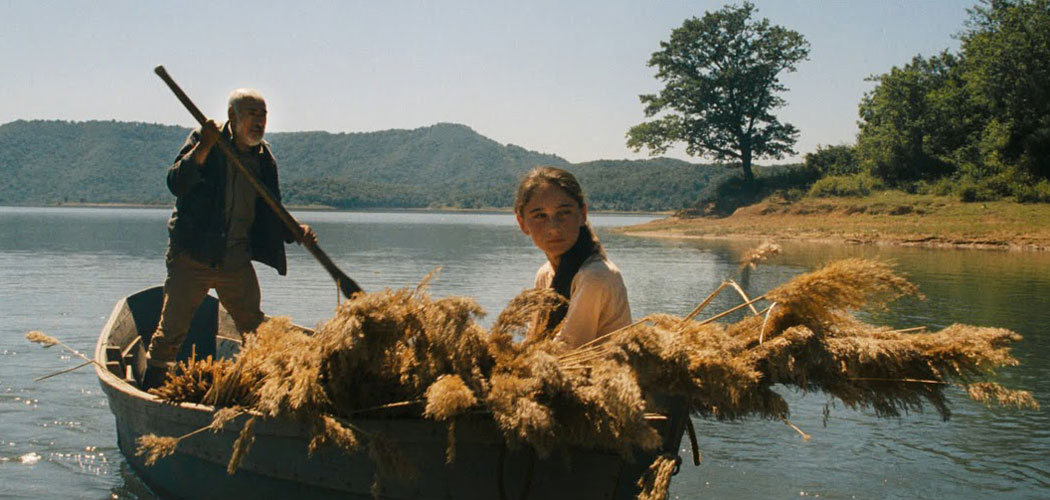 CORN ISLAND
(Simindis Kundzuli), drama, Georgia, Germany, France, Czech Republic, Kazakhstan, Hungary, 2014, 102 min
Directed by: George Ovashvili
Written by: Nugzar Shataidze, George Ovashvili, Roelof Jan Minneboo
Producers: Nino Devdariani, Eike Goreczka, Guillaume de Seille, Karla Stojáková, Sain Gabdullin An Alamdary Film, 42film, Arizona Productions, Axman Production, Kazakhfilm co-production in association with Focusfox
Co-producer: Gabor Ferenczy
Director of photography:Elemér Ragályi
Music: Josef Bardanashvili
Editing: Sun-Min Kim
Production designer: Ariunsaichan Dawaachu
Costume design: Ivana Axmanová
Original sound: Johannes Doberenz
Sound design: Frédéric Théry
Cast: Ilyas Salman, Mariam Buturishvili, Irakli Samushia, Tamer Levent
The Enguri River forms the border between Georgia and the breakaway Republic of Abkhazia. Tensions between the two nations have not abated since the war of 1992–93. Every spring the river brings fertile soil from the Caucasus down to the plains of Abkhazia and northwestern Georgia, creating tiny islands: small clusters of no man's land. Our story begins when an old Abkhaz farmer sets foot on one of the islands. The old man builds a hut for him and his teenage granddaughter, he ploughs the earth and together they sow corn. As his granddaughter blossoms into womanhood and the corn ripens, the old man is confronted by the inescapable cycle of life.
PARABELLUM
(Parabellum), science fiction, Argentina, Austria, Uruguay, 2015., 75 min
Directed by: Lukas Valenta Rinner
Written by: Lukas V. Rinner, Esteban Prado, Ana Godoy
Producer: Lukas Valenta Rinner
Production company: Nabis Filmgroup
Billing and Deliveries: Nabis Filmgroup (Austrija)
Production design: Valentina Dariomerlo
Cinematography: Roman Kasseroller
Sound: Nahuel Palenque
Music: Dino Spiluttini
Editing: Ana Godoy, Javier Favot
Cast: Pablo Seijo, Eva Bianco, Martin Shanly
Hernán, a middle-aged geologist working at a public investigation centre, arrives with a group of strangers to an isolated hotel resort in the Tigre delta, a labyrinth of small islands surrounded by streams and rivers. Amongst housewives and professionals, Hernán is part of a middle-class community that has left their comfortable lives of suburban Buenos Aires. Together, they train, following strict guidelines for what seems to be the impending arrival of the end of the world.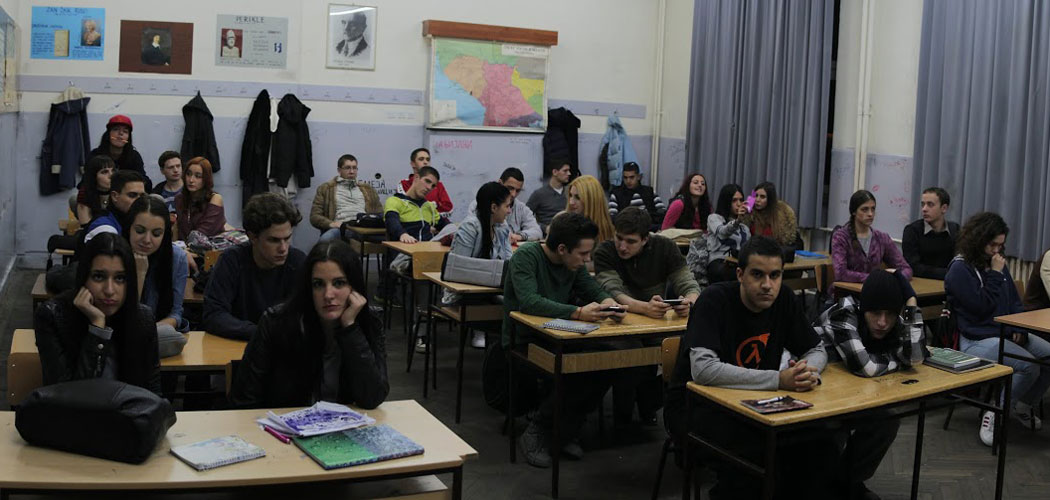 NEXT TO ME
(Pored mene), drama, Serbia, 2015, 95 min
Director: Stevan Filipović
Producer: Branislav Jević
Screenplay: Stevan Filipović, Minja Bogavac
Director of photography: Maja Radošević
Costume design: Ivana Stanković
Cast: Hristina Popović, Mirjana Karanović, Dragan Mićanović, Slaven Došlo, Nikola Glišić, Milica Majkić, Gorica Regodić, Darki Ivić, Jelena Puzić, Andrej Pipović, Matea Milosavljević
Olja is a high school history teacher, married to a painter whose latest exhibition provoked violent reactions from Serbian nationalists. One night, a group of masked hooligans attacks her. They film the attack and upload the clip to YouTube. The next day Olja discovers that some of her students were responsible. She takes away their mobile phones, and in the heat of the moment decides to lock them in the school building, also disconnecting the school phones and the internet. In order to solve the problem together, and with inability to leave the school, students begin to communicate. During that night, a generation that was written off before they were ever given a chance will learn more than they ever expected about themselves and their classmates.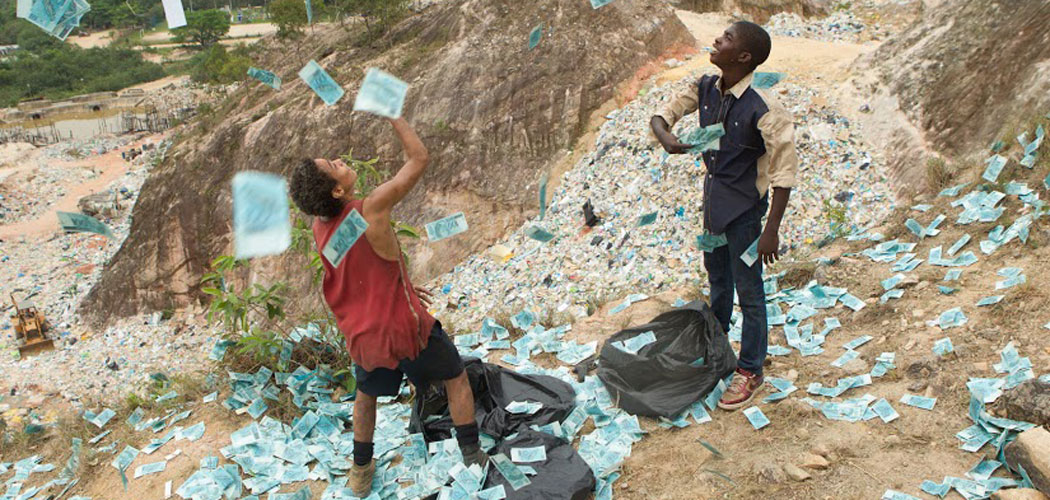 TRASH
(Trash), crime adventure, Brazil, United Kingdom, 2014, 114. min
Directed by: Stephen Daldry
Produced by: Eric Fellner, Tim Bevan, Kris Thykier
Written by: Richard Curtis; based on Trash by Andy Mulligan
Music by: Antônio Pinto
Cinematography: Adriano Goldman
Editing: Elliot Graham
Cast: Rooney Mara, Martin Sheen, Wagner Moura, Selton Mello
When two trash-picking boys from Rio's slums find a wallet in amongst the daily detritus of their local dump, little do they imagine that their lives are about to change forever. But when the local police show up, offering a handsome reward for the wallet's return, the boys, Rafael and Gardo realise that what they've found must be important.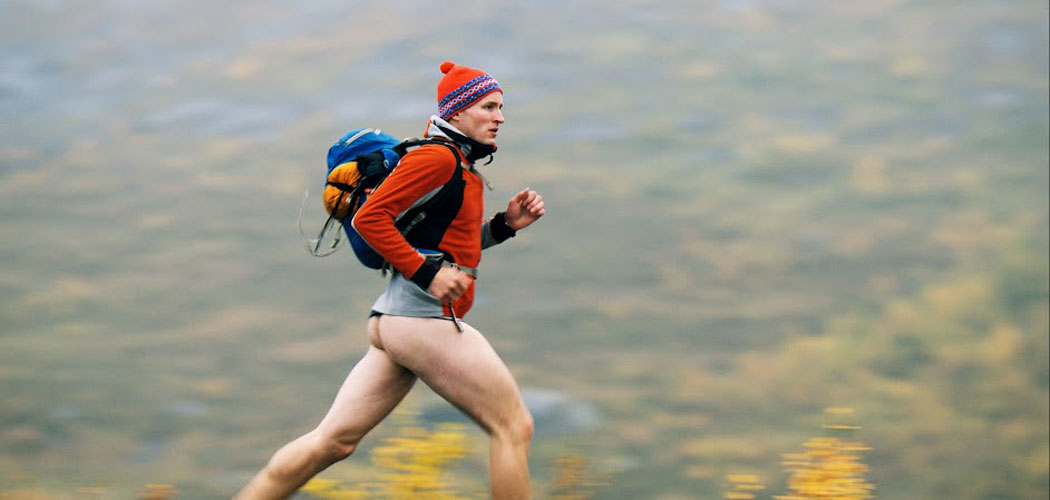 OUT OF NATURE
(Mot naturen), drama, comedy, Norway, 2014., 80 min
Directed and written by: Ole Giæver
Co-director: Marte Vold
Production company: Mer Film AS
Producer: Maria Ekerhovd
Executive producer: Axel Helgeland
Director of photography: Øystein Mamen
Editing: Frida Eggum Michaelsen
Composer: Ola Fløttum
Sound: Bent Holm
Cast: Ole Giæver, Marte Magnusdotter Solem, Sivert Giæver Solem, Rebekka Nystabakk, Ellen Birgitte Winther, Per Kjerstad, John Sigurd Kristensen, Kim Sørensen, Hege Aga Edelsteen, William Valle Bache-Wiig, Trond Peter Stamsø Munch, Frida Helland
Out of Nature is a journey inside Martin's head and out into the wild nature. Martin is alone on a hiking trip in the mountains and we hear all of his uncensored thoughts and brutally honest observations about himself and the people around him. With thoughts and fantasies ranging from the trivial and infantile to the existential and profound, Out of Nature is an honest and funny portrayal of a young man wanting to break the mould.
---
Feature films of the non-competitive programme:
Utopia, Dennis Kelly (United Kingdom) – series
Minions, Kyle Balda, Pierre Coffin (USA)
Pixels, Chris Columbus (USA)
Terminator: Genisys, Alan Taylor (USA)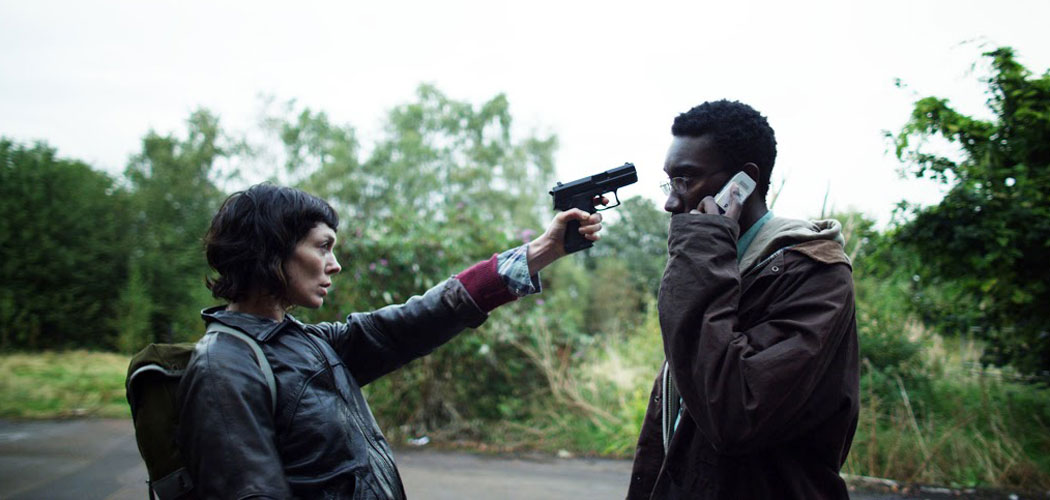 UTOPIA
TV series, drama, mystery, Sci-Fi, 2013.
Director: Dennis Kelly
Editing: Luke Dunkley, David Charap, Ben Lester
Cast: Fiona O'Shaughnessy, Adeel Akhtar, Paul Higgins, Nathan Stewart-Jarrett, Alexandra Roach, Oliver Woollford, and Neil Maskell
Costume design: Marianne Agertoft
Music: Cristobal Tapia de Veer
After a group of people, who met online, discover a bizarre graphic novel which seems to hold mysterious answers, they find themselves being tracked down by a merciless organization known merely as 'The Network'.


MINIONS
(Minions), animated, USA, 2015, 91 min
Directed by: Kyle Balda, Pierre Coffin
Written by: Brian Lynch (Puss in Boots)
Cast: Chris Renaud, Pierre Coffin, Michael Keaton
Minions began their existence as single-celled organisms. They evolved during the centuries serving despicable masters, including T. Rex and Dracula. The lack of a master drives them into depression, so one Minion named Kevin comes up with a plan. With the help of his friend and a rebel Bob, they travel the world searching for a new evil master to serve. Even though they always end up on a wrong place in the wrong time, each of their clumsy performances will end better than we could imagine.
PIXELS
(Pixels), action, comedy, USA, 2015, 90 min
Written by: Chris Columbus
Cast: Adam Sandler, Kevin James, Michelle Monaghan, Peter Dinklage, Josh Gad
During the 80s of the last century, Sam Brenner, Will Cooper, Ludlow Lamonsoff and Eddie "The Fire Blaster" Plant, saved the world thousands of times - in video games that cost 25 cents per game. Now they will have to save the world in real life. In the action-comedy Pixels after intergalactic aliens completely misinterpret examples of arcade video games as a declaration of war, they invade Earth using video games as models for their attacks.


TERMINATOR: GENISYS
Action, advenutre, sci-fi, USA, 2015, 122 min
Directed by: Alan Taylor
Written by: Laeta Kalogridis
Cast: Arnold Schwarzenegger, Emilia Clarke, Jai Courtney
The legendary Terminator's promise I'll be back has been finally fulfilled! Exactly thirty years after the Terminator first arrived in cinemas, comes the new, fifth sequel of the cult sci-fi action franchise! Terminator: Genisys is the best produced film so far, with a spectacular display of the world in the future, apocalyptic scenes, battles between humans and cyborgs, charismatic young actors, and of course, the legendary Arnold Schwarzenegger and the T-1000!