Selected films
Dinola, Mariam Khatchvani (Gorgia)
Whale Valley, Gudmundur Arnar Gudmundsson (Danmark, Iceland)
Emergency calls, Hannes Vartiainen i Pekka Veikkolainen (Finland)
Still Got Lives, Jan-Gerrit Seyler (Germany)
Daily Bread, Idan Hubel (Israel)
Little Block of Cement With Dishevelled Hair Containing Sea, Jorge Lopez Navarrete (Spain)
Shipwreck, Morgan Knibbe (Netherlands)
Taprobana, Gabriel Abrantes (Portugal, Sri Lanka, Denmark)
The Missing Scarf, Eoin Duffy (Ireland)
Wall, Simon Szabo (Hungary)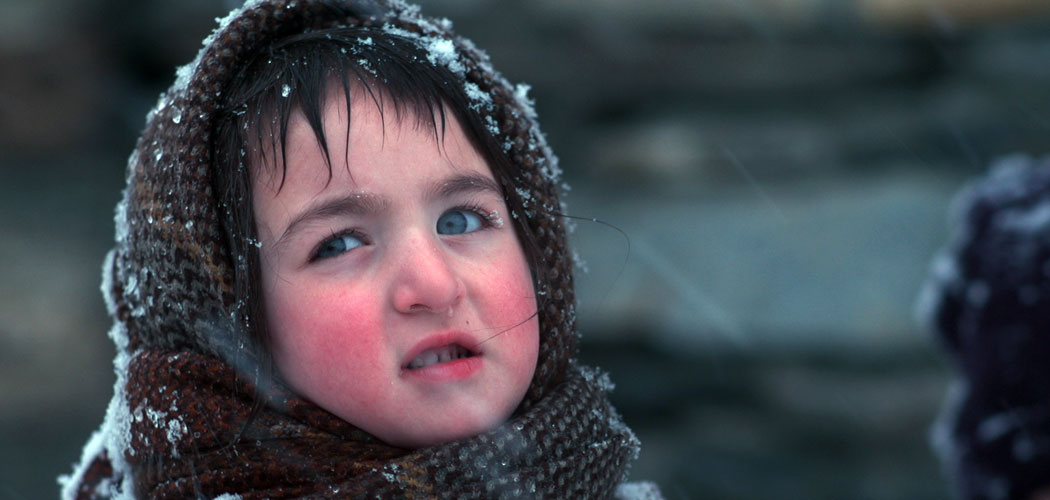 DINOLA
(Dinola), short drama, Georgia 2013., 15'
Director and screenplay Mariam Khatchvani
Producer Vladimer Katcharava
Director of photography: Konstantin Mindia Esadze
Editing: Levan Kukhashvili
Art director: Dimitri Arsanis
Costume designer: Ketie Kalandadze
Sound: Ivane Gvaradze, Nika Paniashvili
Svaneti is the highest mountainous part of Georgia, with nine months of winter. Isolated by heavy snowfalls stands the Ushguli village, the highest settlement in Europe. A woman breaks the strict laws of the mountains and marries for love against her family's will. But when her beloved husband dies, she is forced to marry the first man who proposes to her.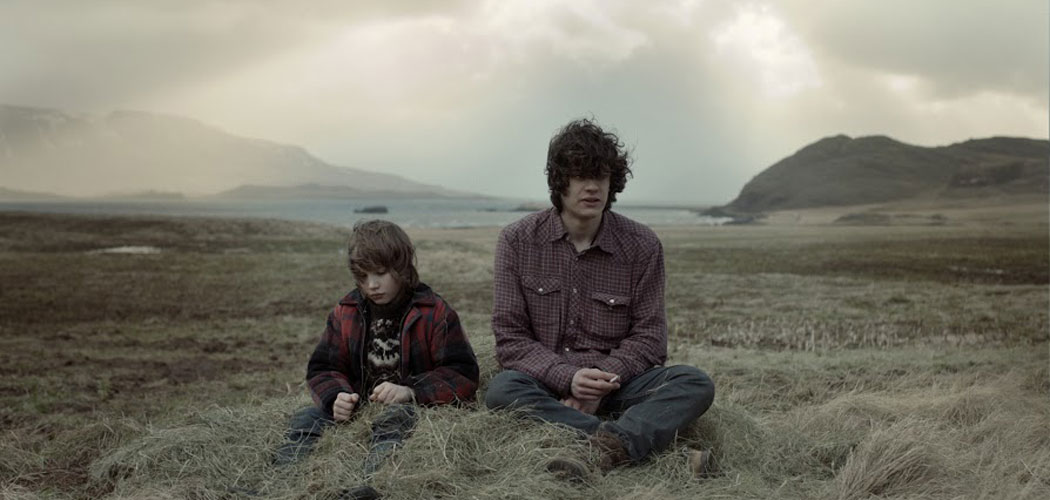 WHALE VALLEY
Short drama, Denmark, Iceland, 2013., 15' 29''
Directed by: Guðmundur Arnar Guðmundsson
Producers: Anton Máni Svansson, Guðmundur Arnar Guðmundsson
Co-producers: Jacob Oliver Krarup, Darin Mercado, Rúnar Rúnarsson, Sagafilm
Cinematography: Gunnar Auðunn Jóhannsson
Editor: Anders Skov
Sound design: Gunnar Óskarsson
The film shows a strong bond between two brothers that live in a remote fjord with their parents. We look into their world through the eyes of the younger brother and follow him on a journey that marks a turning point in the lives of the brothers.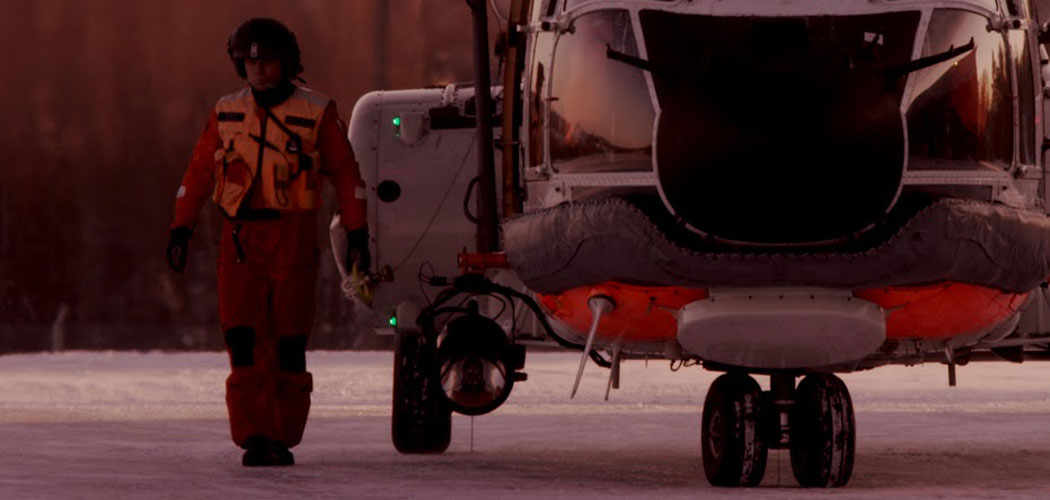 EMERGENCY CALLS
(Hätäkutsu), short documentary, Finland 2013, 15 min
Directed by: Hannes Vartiainen, Pekka Veikkolainen
Written by: Pekka Veikkolainen, Hannes Vartiainen
Director of photography: Hannes Vartiainen, Pekka Veikkolainen
Editor: Hannes Vartiainen, Pekka Veikkolainen
Production design: Hannes Vartiainen, Pekka Veikkolainen
Original score: Joonatan Portaankorva
Sound design: Joonatan Portaankorva
Cast: Jonna Uhrman, Lauri Hynninen
Animation: Hannes Vartiainen, Pekka Veikkolainen
Being human is a fragile and fleeting opportunity to experience life and the universe around us. In the face of overwhelming darkness, all we can do is rely on and find solace in one another. The film is based on authentic emergency calls.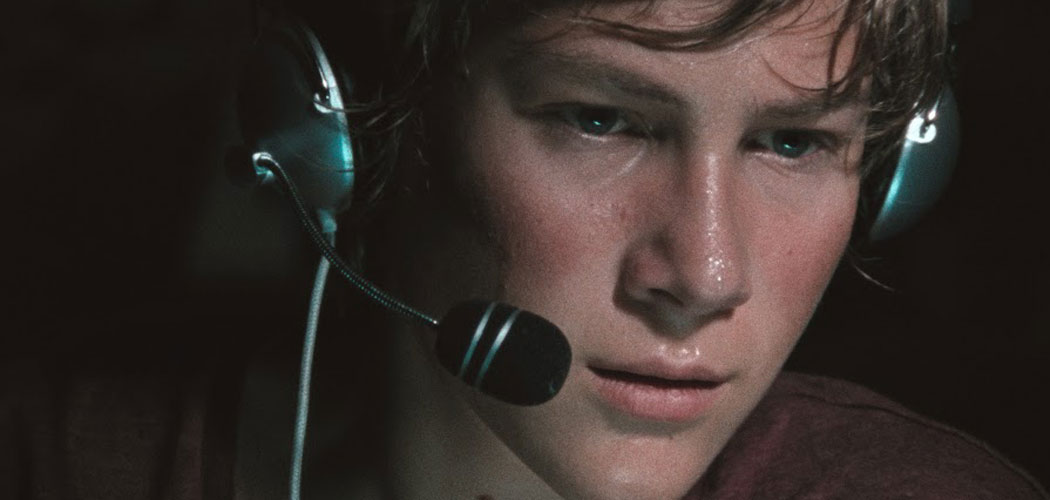 STILL GOT LIVES
(Ich hab noch Auferstehung), melodrama, Germany, 23 min, 2013
Director: Jan-Gerrit Seyler
Screenwriter: Katarina Kokstein
Producer: Thorsten Heger
Director of Photography: Jürgen Kemmer
Editor: Max Mittelbach
Production Design: Sabine Kasch
Costume Design: Miriam Aksoy
Original Score: Stefan Paul Goetsch
Sound Design: Hartmut Teschemacher
Main Cast: Bazon Rosengarth, Swantje Kohlhof
Animation: Tobias Graff, Toni Sattler
Marco and Lisa are in love. Online, they fight side by side against dreadful monsters. However, Lisa refuses to meet Marco in real life. When one day she stops showing up for the game, Marco decides to go searching for her. He finds a new world. And learns real dread.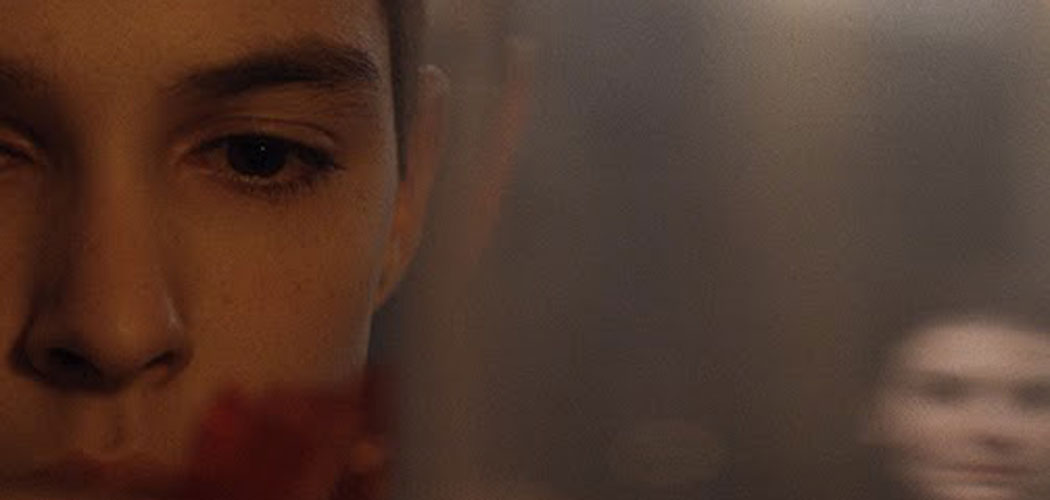 DAILY BREAD
Short family, Israel 2014.
Written, directed and edited by: Idan Hubel
Producer: Kobi Azran
Director of photography: David Stragmeister
Sound design: Moshe Silver
Jonathan loves chocolate. One day he steals the last remaining chocolate in the jar. When his stepmother catches him and his brothers ostracize him, he decides to run away. Night falls and the cold, the hunger and fear beckon him to return home. But a glimmer of light in the darkness draws him nearer, as he discovers in himself a greater longing, showing him the way to his true path.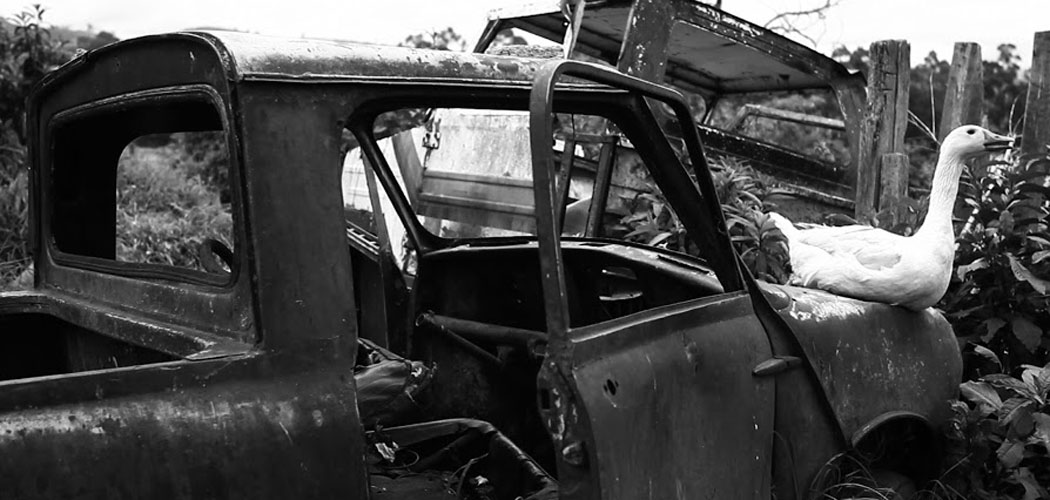 LITTLE BLOCK OF CEMENT WITH DISHEVELLED HSIR CONTAINING SEA
(Pequeño bloque de cemento con pelo alborotado conteniendo el mar), short drama, Spain, 2013., 16 min
Director: Jorge López Navarrete
Screenplay: Jorge López Navarrete
Producer: Jorge López Navarrete
Director of photography: Carlos Mora
Editing: Jorge López Navarrete
Set design: Carlos Enríquez, Cristina Martínez
Original Score: Carlo Marchionni
Sound design: Cristina Arias
Cast: Kinara, Tomi
A dog and a mare embark on a voyage. With every step they take, the differences between them become more and more evident. However, there is a sudden luminous moment between the two as they gradually get to know each other.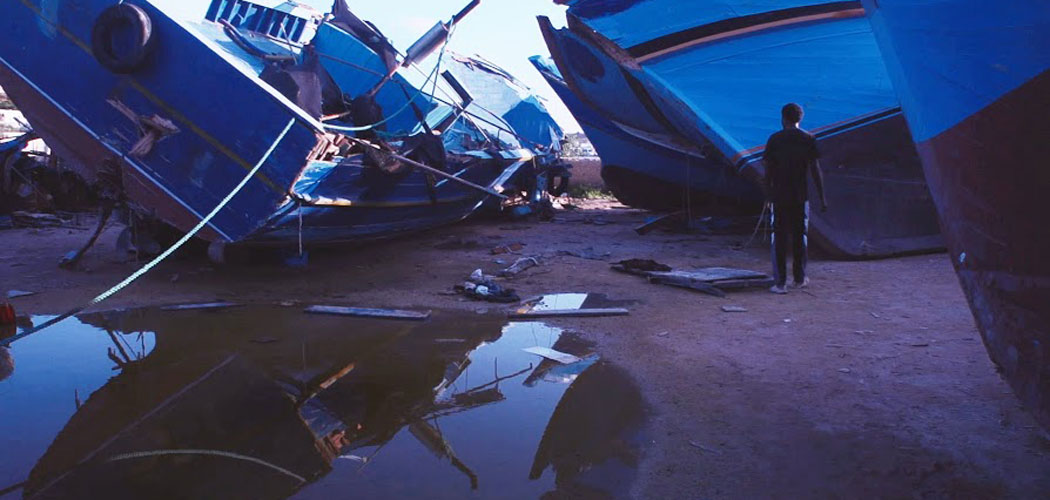 SHIPWRECK
Short documentary, The Netherlands, 2014, 15 min,
Directed by:Morgan Knibbe
Producers: Jos de Putter, Wink de Putter
Director of photography: Morgan Knibbe
Montaža / editor Morgan Knibbe
Original score: Carlos Dalla-Fiore
Sound design: Vincent Sinceretti, Noah Pepper, Taco Drijfhout
On 3 October 2013, a boat carrying 500 Eritrean refugees sunk off the coast of the Italian island Lampedusa. More than 360 people drowned. Abraham, one of the survivors, walks through a graveyard of shipwrecks and vividly remembers the nightmarish experience. Meanwhile, chaos breaks loose at the harbour, whilst hundreds of coffins are being loaded onto a military ship.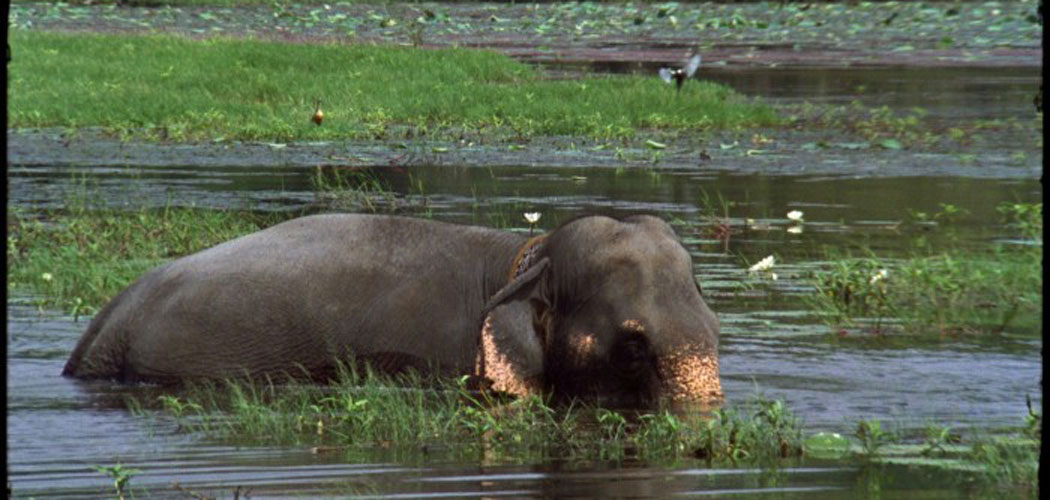 TAPROBANA
(Taprobana), short comedy, Portugal, Denmark, Sri Lanka, 2014., 24 min
Directed by: Gabriel Abrantes
Written by: Gabriel Abrantes
Producers: Natxo Checa, Patricia Drati, Tine Fischer, Vimukthi Jayasundara, Marta Furtado, Gabriel Abrantes
Director of photography: Gabriel Abrantes
Editor: Natxo Checa
Production design: Natxo Checa
Sound design: Daniel Gries, Hugo Leitão
Cast: Natxo Checa, Jani Zhao
Luís Vaz de Camões, the greatest Portuguese Renaissance poet, struggles creatively while engaging in a hedonistic and drug-addled lifestyle. The film follows the poet, and his lover Dinamene, as he writes his masterpiece, the epic poem Os Lusíadas. He travels from the cacophony of the Indian jungles, surrounded by allegorical elephants and macaques, to the frontier of Heaven and Hell, where he is confronted by his fantasy: fame and immortality.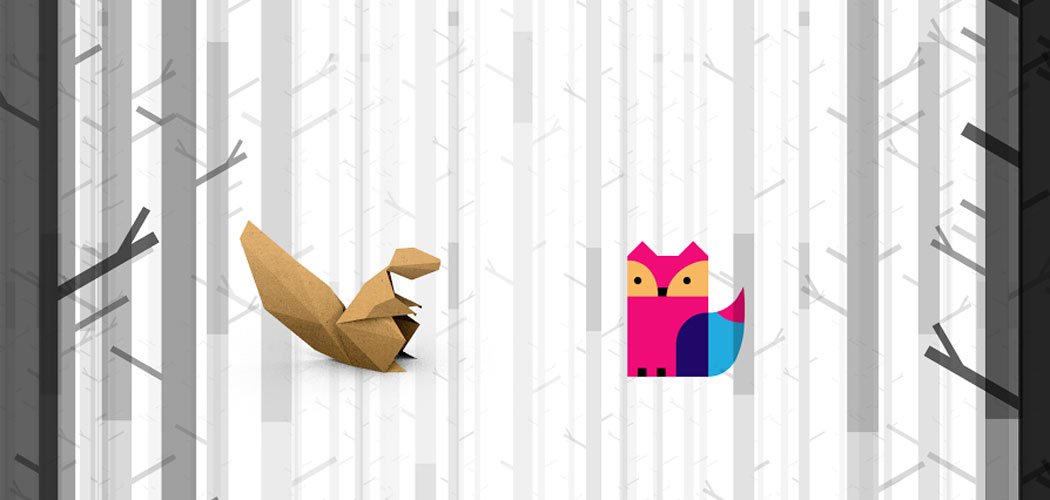 THE MISSING SCARF
Short animated film, Ireland, 2013., 6' 35''
Writer, animator, director: Eoin Duffy
Producer: Jamie Hogan
Music company: Echolab
Composer: Tobias Norberg
Sound designers: Gavin Little, Joe McHugh
Narrator George Takei
A black comedy exploring some of life's common fears: fear of the unknown, of fai lure, rejection and finally the fear of death . All delivered under the misleading tone of a child's storybook reading.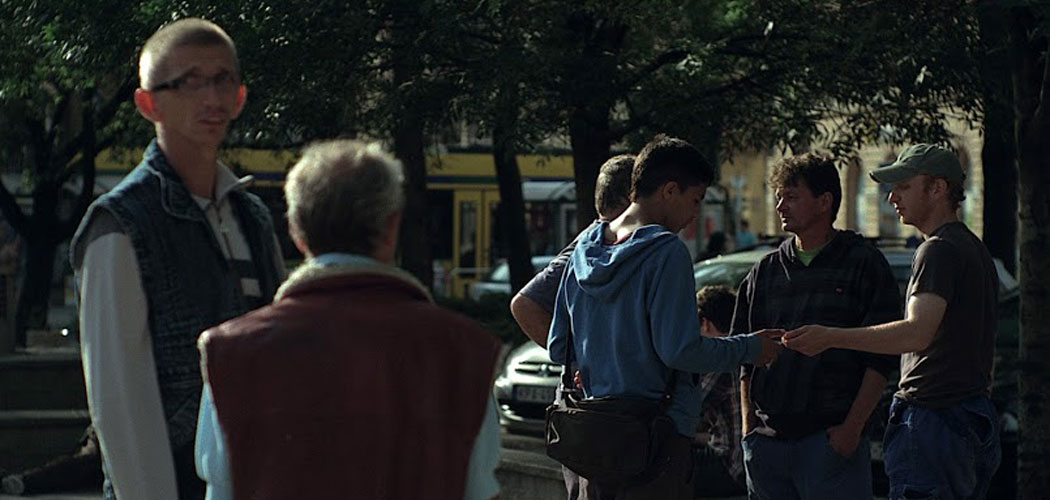 WALL
(Wall), short drama, Hungary, 2013, 10 min
Director: Szabó Simon
Cinematographer, editor: Czomba Albert
Producer: Petrányi Viktória, Berkes Júlia
Co-producer: Tanai Péter, Rajna Gábor, Sipos Gábor
Sound engineer: Hunyadi Alex
Music: Ekaros
Art director: Szabó Simon
Laci is a 16-year old gypsy boy, who lives off casual jobs. One day, he gets picked up from the streets along with a small group of workers for a construction job. He has to participate in the completion of a wall that surrounds a series of tenement buildings. The film follows the various stages of the construction as Laci helps out the other workers. In the end, Laci is asked to complete the work. He now takes his first look beyond the wall, which holds an unusual revelation for him.