Selected feature films:
Hocus Pocus, Alfie Atkins, Torill Kove (Norway, Sweden)
Pettson and Findus - A Little Nuisance, a Great Friendship, Ali Samadi Ahadi (Germany)
The Song of the Sea, Tomm Moore (Ireland, Denmark, Belgium, Luxembourg, France)
The Invisible Boy, Gabriele Salvatores (Italy)
Casper and Emma on Safari, Arne Lindtner Næss (Norway)
Rhubarb, Mark de Cloe (Netherlands)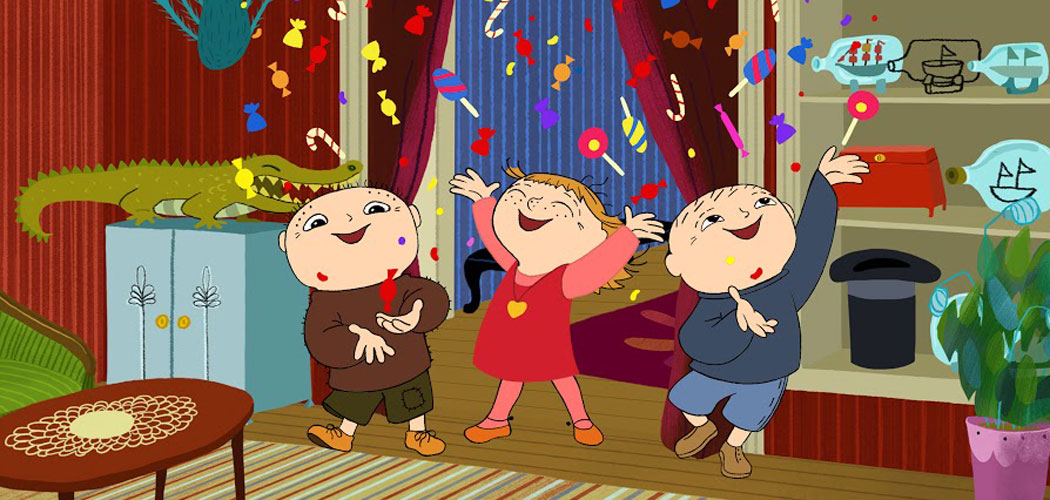 HOKUS POCUS, ALFIE ATKINS
(Hokus Pokus Alfons Åberg), Norway, 2013., 76 min
Director: Torill Kove
Screenplay: Hans Åke Gabrielsson, Tora Berg based on the book "Hokus pokus, Albert Åberg!" by Gunilla Bergström
Production company: Maipo Film AS Mølleparken 4 N-0459 Oslo
Executive producer: Synnøve Hørsdal
Producer: Kristin Ulseth
When he's not playing at pirates with his friends, 6year-old Alfie Atkins dreams of having a dog of his own,just like the one the old magician has. And since magic is all in the mind, Alfie is convinced he can use it to make his dream come true. But it is not as easy as he thinks... even if, in the end, his dream does come true, in the most unexpected manner.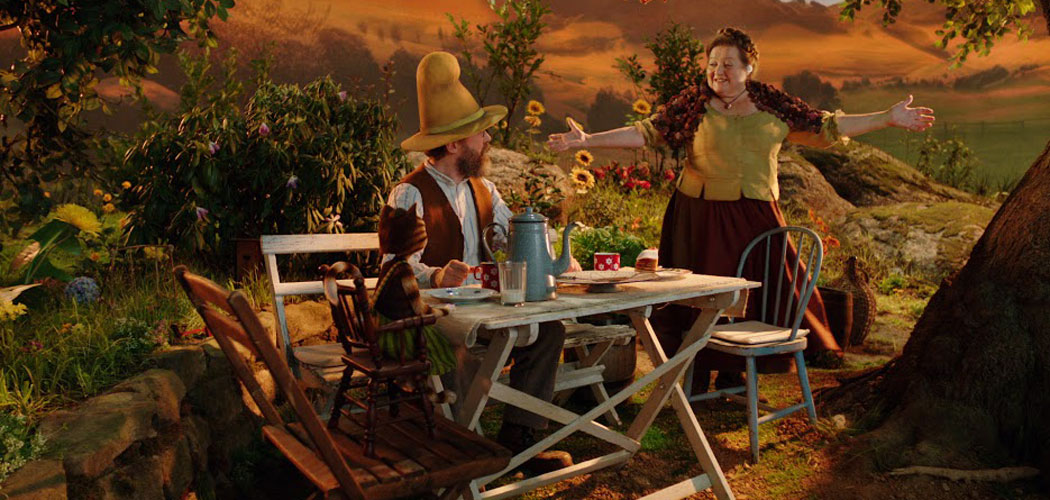 PETTSON AND FINDUS – A LITTLE NUISANCE, A GREAT FRIENDSHIP
(Pettersson und Findus - Kleiner Quälgeist, große Freundschaft), Germany, 2014., 86 min
Director: Ali Samadi Ahadi
Screenplay: Sven Nordqvist, Thomas Springer
Music: Ali N. Askin
Producers: Helge Sasse, Thomas Springer, Helmut Weber
Old man Pettson lives in a small, red house, spending his time chopping wood, doing odd jobs, working on his inventions, fishing and taking care of his chickens. It seems he has everything he needs in life. However, sometimes Pettersson feels lonely. One day his neighbour, Beda Andersson, who takes care of everything warmheartedly, gives him a small tomcat, so the old man has a bit of company. Pettersson names him Findus and raises him lovingly. His happiness is perfect when the small cat begins to speak: it is the start of a wonderful, apparently inseparable friendship.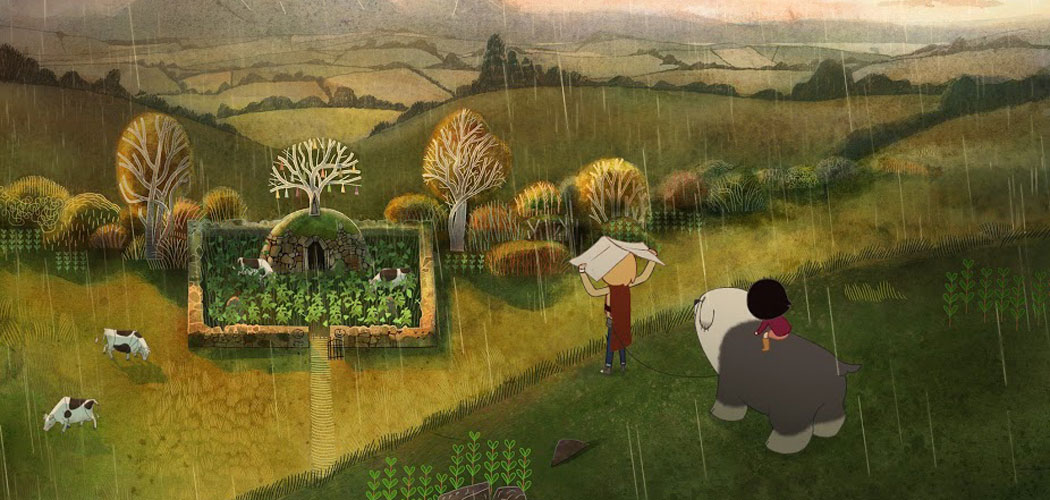 SONG OF THE SEA
(Song of the Sea) Ireland, Luksembourg, Belgium, France, Danmark, 2014., 93 min
Director: Tomm Moore
Production company: Cartoon Saloon
Co-production: Melusine Productions (Luxembourg), The Big Farm (Belgium), Nørlum (Denmark) and Superprod (France), with the support of The Irish Film Board, Broadcasting Authority Of Ireland, TG4, Section 481, Eurimages, Luxembourg Film Fund, Wallimages, Centre du cinema et de l'audiovisuel de la Fédération Wallonie-Bruxelles, Danish Film Institute, West Danish Film Fund and Danish Radio
Voices: Brendan Gleeson, Fionnula Flanagan, David Rawle, Lisa Hannigan, Lucy O'Connell, Jon Kenny
From the creators of the Academy Award-nominated "The Secret of Kells" comes a breathtakingly gorgeous, hand-drawn masterpiece. Based on the Irish legend of the Selkies, Song of the Sea tells the story of the last seal-child, Saoirse, and her brother Ben, who go on an epic journey to save the world of magic and discover the secrets of their past.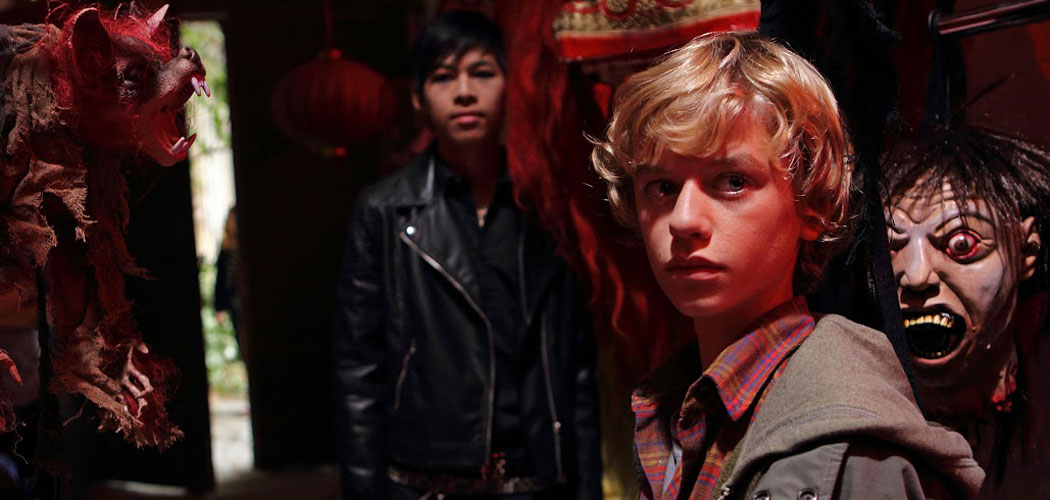 THE INVISIBLE BOY
(Il ragazzo invisibile), Italy/France/Ireland, 2014., 100 min
Director: Gabriele Salvatores
Production companies: Indigo Film, Babe Film, Element Pictures, Rai Cinema
Cast: Ludovico Girardello, Valeria Golino, Fabrizio Bentivoglio, Ksenia Rappoport, Aleksei Guskov, Noa Zatta, Raicho Vasilev
Michele is 13 and lives in a quiet seaside town. Nobody would say he was popular at school nor is he a brilliant student nor is he very good at sports. But deep down, he does not care. Michele would settle for catching the attention of Stella, the girl he cannot help looking at all the time in class. But he has the feeling that she is totally unaware of his presence. But one day the monotony of normal life is shattered by an extraordinary discovery: Michele looks in the mirror and finds that he is invisible. The most incredible adventure of his life is about to begin.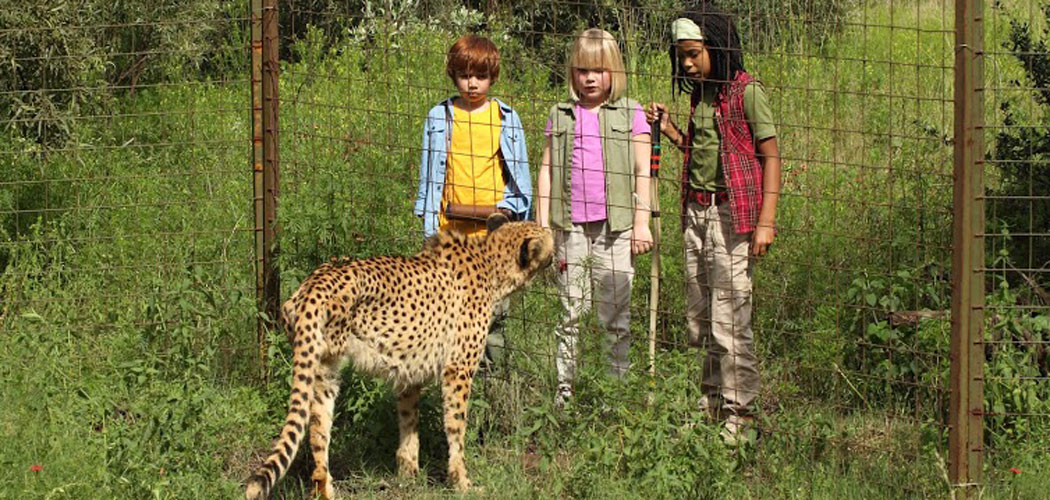 CASPER AND EMMA ON SAFARI
(Karsten og Petra på safari), Norway, 2015., 75 min
Director: Arne Lindtner Næss
Screenplay: Alexander Eik
Producers: Silje Hopland Eik & Tanya Nanette Badendyck
Director of photography: Trevor Brown
Editing: Leif Axel Kjeldsen
Costume design: Ilja Magga
Set design: Bobby Cardoso
Music: Lars Kilevold
A real lion cub which has lost its mummy, Grandpa being caught in a lion trap, and chasing a lion thief, demands everything of Casper and Emma on safari in Africa.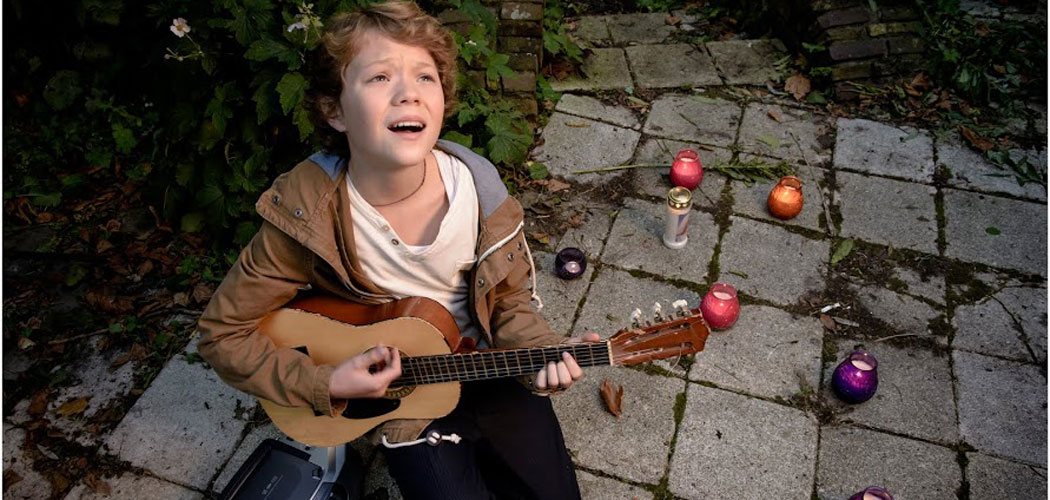 RHUBARB
(Rabarber), family drama, Netherlands, 2014., 70 min
Director: Mark de Cloe
Script: Maarten Lebens
Producer: Alain de Levita
DOP: Jan Moeskops
Sound design: Marco Vermaas
Costume design: Margriet Procee
Hair and make-up: Joan Tjon A Hie
Editor: Moek de Groot
Music: Jorrit Kleijen & Alexander Reumers
A film about a 'patchwork family'. Winnie and Siem get to know one another after Siem's father and Winnie's mother fall in love. The two teenagers quickly get on really well together, so they are concerned when the quarrels and bickering between their parents start to get worse. To stop their parents from splitting up, the kids decide to make a 'how-to video' with tips on having a relationship. This brings the two of them even closer together.
---
Selected short films:
Elephant and the Bicycle, Olesya Shchukina (France)
Patchwork Chicken, Angela Steffen, Andrea Deppert (Germany)
The Mitten, Clementine Robach (France)
The Adventures of Yoyo, group of authors (Belgium)
Snowflake, Natalia Chernysheva (Russia)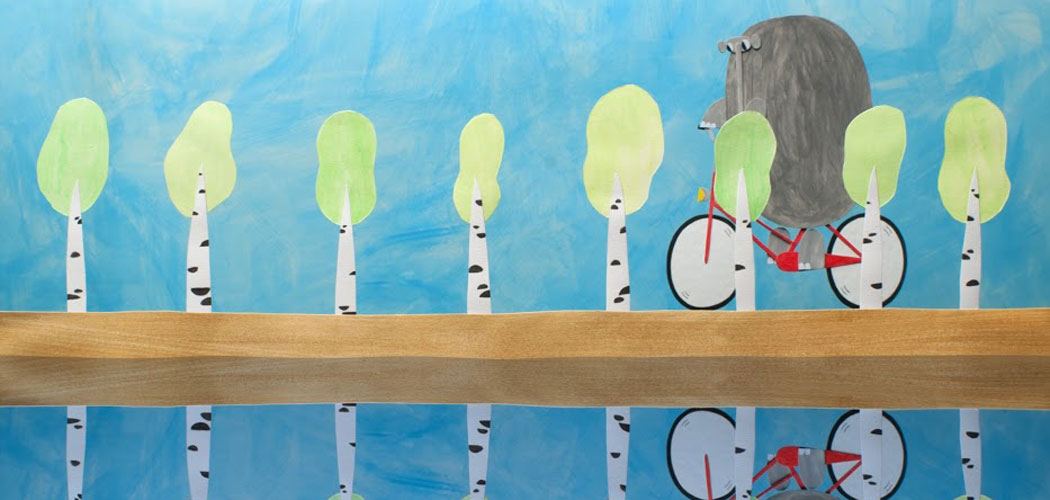 ELEPHANT AND THE BICYCLE
(Le vélo de l'éléphant), Belgium/France, 2014., 9 min
Script, storyboard, graphic design, animation: Olesya Shchukina
Producers: Corinne Destombes (Folimage), Arnaud Demunyck (La Boite… productions)
Original music: Yan Volsy
Sound design: Philippe Fontaine
Cinematographer: David Toutevoix
Animation: Lucrèce Andreae, Marjolaine Parot
Editing: Hervé Guichard
An elephant lives in a town among people and works as a street cleaner. One day, he sees a big billboard advertising a bicycle. It seems the perfect size for him! This is the minute the elephant's life changes: he has to get this bicycle whatever it costs him.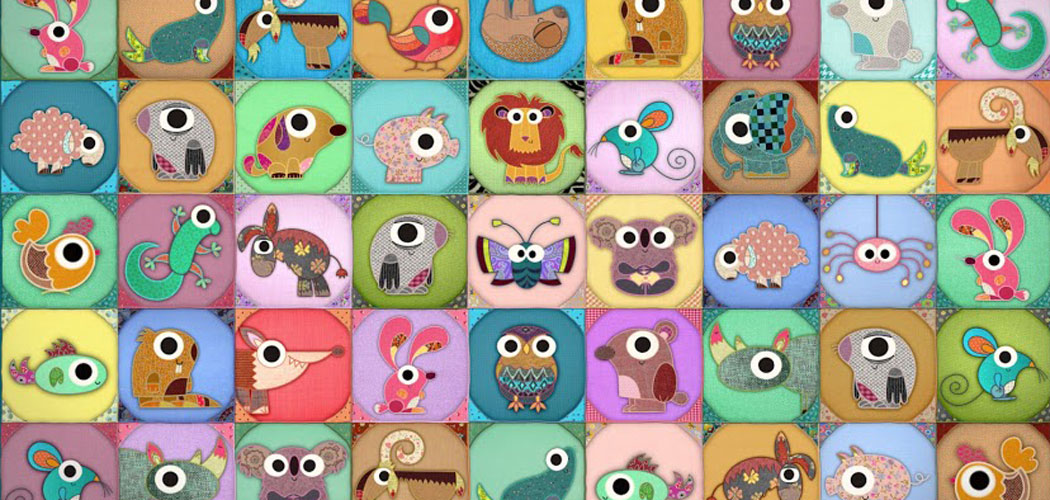 PATCHWORK CHICKEN
(Patchwork Chicken), Germany, 2014., 3 min
Script & director: Angela Steffen, Andrea Deppert
Character design: Angela Steffen
Animation: Angela Steffen, Andrea Deppert
Producer: Thomas Meyer-Hermann
Co-production: SWR
Production studio: FILM BILDER 2013
Artistic direction: Andreas HykadePozadina: Angela Steffen, Andrea Deppert
Voice: Kaya Kruczek
Music: Martin Lickleder, Claudia Kaiser
What´s happening on this blanket? Lots and lots of animals live here and everybody´s doing fine - but in this episode the chicken has a problem: the egg is stuck! Will the patchwork pals find a solution for this problem and help her?"The Patchwork Pals" is a series for TV starters, age three and up.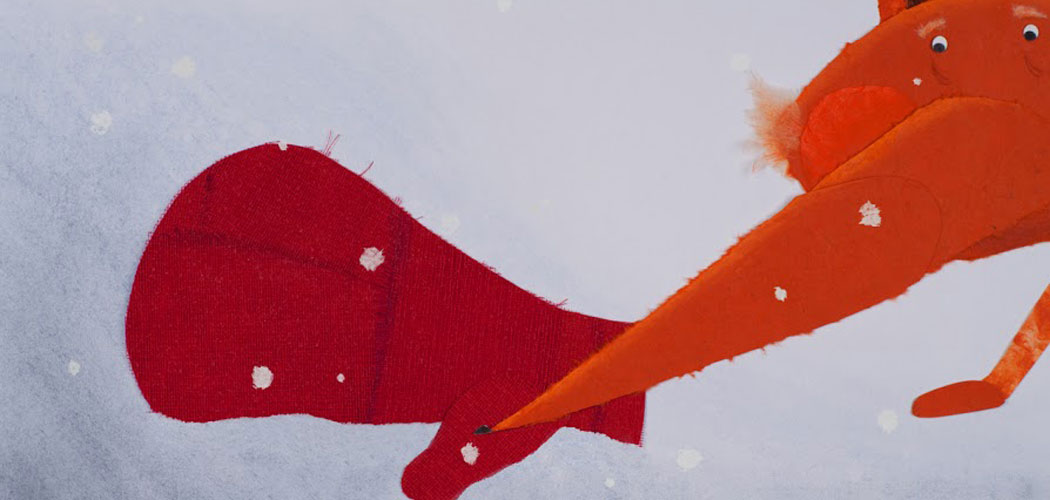 THE MITTEN
(La moufle), France/Belgium, 2014., 8 min
Director: Clémentine Robach
Script: Arnaud Demuynck
Animation: Clementine Robach, Nicolas Liguori, Elise Catros
Voices: Lily Demuynck Deydier, Jacqueline i Guy Deschamps
Editing: Nicolas Liguori, Corine Bachy
Music and sound: Falter Bramnk
Producer: Arnaud Demuynck
Production studio: Les Films du Nord
Co-production: La Boite,...Productions, Les Films de l'Ile, Pictanovo
It is snowing. Lily and her grandfather are making a little bird house to help the birds survive during the winter. "But where do the other animals in the garden find shelter in winter?" wonders the little girl. So she puts one of her mittens at the foot of the tree where they have fastened the bird house.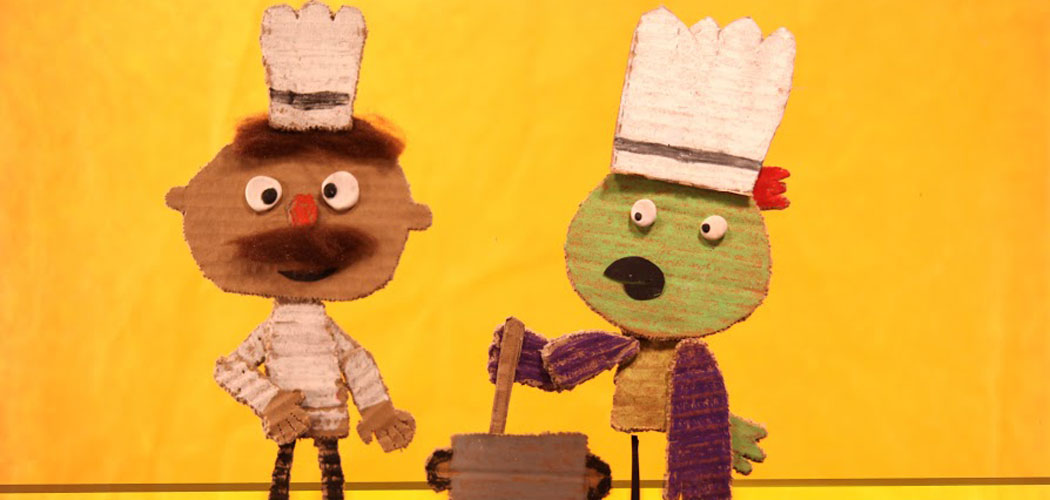 THE ADVENTURES OF YOYO
(Les aventures de yoyo), Belgium, 2013., 3 min
Direction: 13 children
Coordination of the collective workshop: Louise-Marie Colon, Delphine Hermans
Script, characters, background, animation and sound: 13 children
Music: Tycho Brahé
Editing: Simon Medard
Producer: Jean-Luc Slock
Pierre releases Yoyo, his grandmother's parrot. But the animal has to learn to fly before joining other parrots in Amazonia…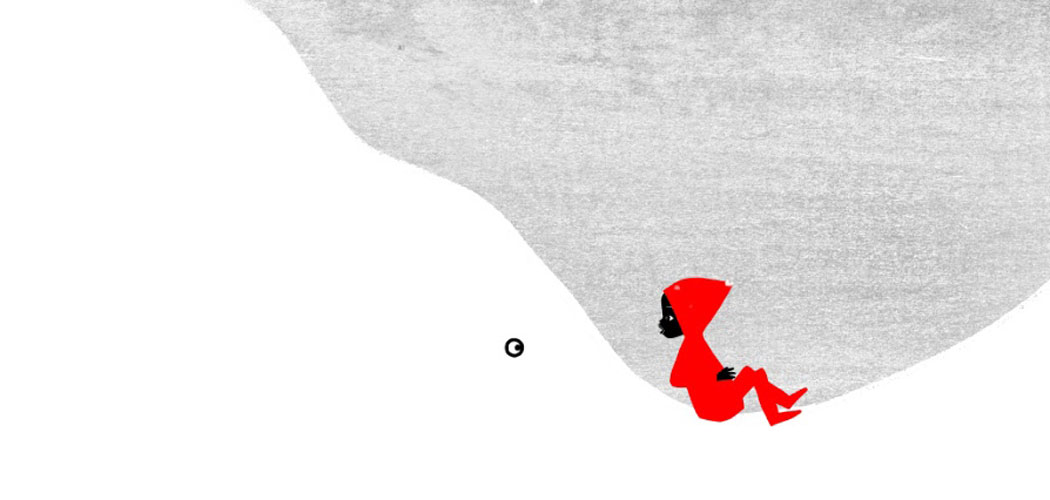 SNOWFLAKE
(Snejinka), Russia, 2012., 6 min
Direction and script: Natalia Chernysheva
Produkction studio: Studio Pchela (Moskva, Rusija)
Sound: Pavel Pogudin
Editing: Ludmila Putatina
Music: Alexandr Babin
Producers: Vladimir Gasiev
Once a little African boy got a letter. In the letter he found a snowflake made of paper. He liked it so much that he wanted to see it in reality as he wondered what the real snow looks like.