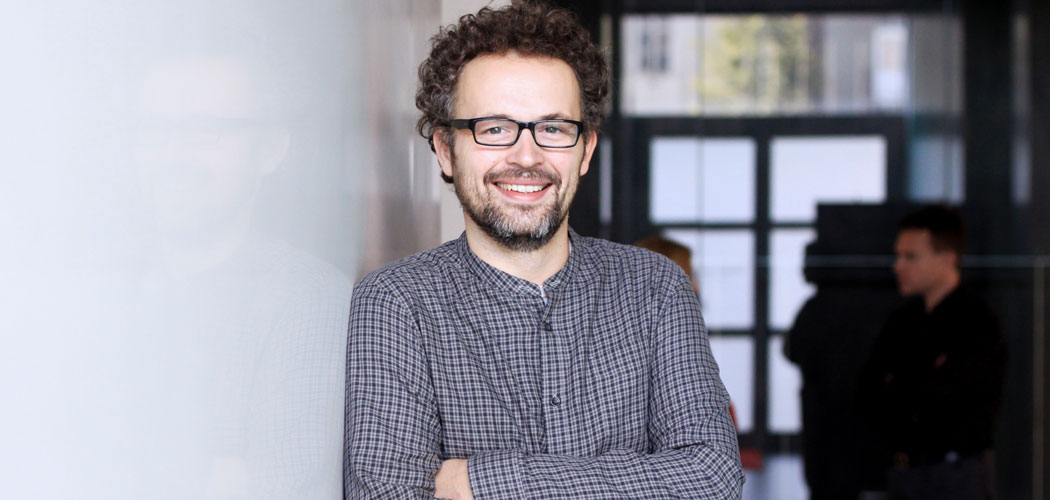 Hrvoje Pukšec lives and works in Zagreb where he was born in 1976. He has studied law and journalism and from 2000 he has worked as a film critic and a film themed specialised journalist. Over the years he has written for numerous Croatian cultural newspapers and internet portals (Hrvatsko slovo, Vijenac, Zarez, Libra Libera, Zapis, Kulturpunkt, Film.hr, Filmski.net, Javno, Playboy, Gloss) and in recent years has worked as a journalist, screenwriter and presenter of the TV shows Posebni dodaci, Pola ure kulture, Kokice i Trikultura Hrvatske televizije.

He has worked as editor of the HAVC (Croatian audiovisual centre) production catalogues (2008 and 2009), as the Public Relation Executive for the Pula Film Festival and Casting Manager for the production house Kabinet.

He has been occasional member of the HAVC international promotion team (Cannes 2010 and 2011, Berlin 2011 and 2012) and PR for the film "Obrana i zaštita" ("A stranger") directed by Bobo Jelčić. Since 2014 he has been president of the Pula Film Festival Arts Council. He obtained his first screenwriting experience while being part of the screenwriting team of the TV series "Dobre namjere" (2007) and has written the screenplay for the experimental film "A.D.A.M." directed by Vladislav Knežević and the documentary "Soba 60" directed by Andrej Korovljev. He has been a member of the Croatian Association of Film Critics since 2004 where he currently holds the position of International Communication Coordinator and is a member of the Association Board. He also served on the juries of the 25 FPS, Dani hrvatskog filma (Croatian Film Days), Cottbus, Motovun and Portorož film festivals.
PROFESSIONAL EXPERIENCE

- Member of the jury for the Slovenian Film Festival in Portorož (September 2014)
- President of the Pula Film Festival Arts Council (since May 2014)
- Screenwriter of the documentary "Soba 60" directed by Andrej Korovljev
- Screenwriter of the experimental film "A.D.A.M." directed by Vladislav Knežević
- Screenwriter, presenter and editor of the Croatian Television series "Trikultura" (since September 2013)
- Reviewer of the of the Croatian Television series "Filmomat" (September 2012 – July 2013)
- Journalist of the series "Pola ure kulture" (September 2012 – July 2013)
- Member of the Croatian Film Critics Association Council (since March 2013)
- PR for the film "Obrana i zaštita" ("A stranger") directed by Bobo Jelčić (2013)
- Journalist of the Croatian Television series "Kokice" (since September 2011)
- Part of the organisation team for Sarajevo Film Festival – press conference moderator (2011 and 2012)
- Part of the organisation team for Zagreb Film Festival – guest relation moderator and press office manager (2011)
- Member of the HAVC international promotion team (Cannes 2010 and 2011, Berlin 2011 and 2012)
- Music reviewer for Channel 3 Croatian Radio show "Avantpop'"(September 2009 – July 2010)
- Permanent external associate for the monthly magazine "Playboy" (November 2008 – May2009)
- Presenter and journalist of the Croatian Television series "Posebni dodaci" (since 2008)
- Editor of the HAVC (Croatian audiovisual centre) catalogues (2008 and 2009)
- Casting manager for the production house Kabinet (2008 and 2009)
- Member of the Croatian Film Days jury – pool of rejected films (2008 and 2009)
- Editor of the Croatian Film Days Festival magazine (2008 and 2009)
- Member of the organisation team for Animafest – moderator for the Pitching forum (2007)
- Member of the screenplay team for the series "Dobre namjere" (2007)
- Member of the Jury of 25 FPS (2007) - Pula Film Festival Spokesman (from 2007 till 2013)
- Editor of the portal "Javno.hr" columns "Film and music" and "Culture" (2007)
- Member of the International Federation of Film Critics jury at Motovun Film Festival in 2006 and Cottbus in 2007
- Permanent external associate of the fortnightly magazine "Vijenac" (since June 2006)
- Permanent external associate of the Channel 3 Croatian Radio show "Alternet" (from September 2005 till July 2007)
- External associate of "Kulturpunkt" web portal (November 2005)
- Permanent external associate of "Film.hr" web portal (since September 2005)
- Member of the editorial team of "Filmski.net" portal (from February 2005 till June 2005)
- External associate of the fortnightly magazine "Zarez" (since September 2005)
- External associate of the magazine "Libra Libera" (since August 2005)
- Member of the Croatian Film Critics Association (since May 2004)
- Permanent external associate of the Croatian Television for the shows "Kult", "Kult kronike", "Kratki susreti" and "Savršeni svijet" (since March 2003)
- Permanent external associate of the weekly magazine "Hrvatsko slovo" (from June 2000 till May 2003)
- External associate of the Croatian Film Association "Zapis" (2000)