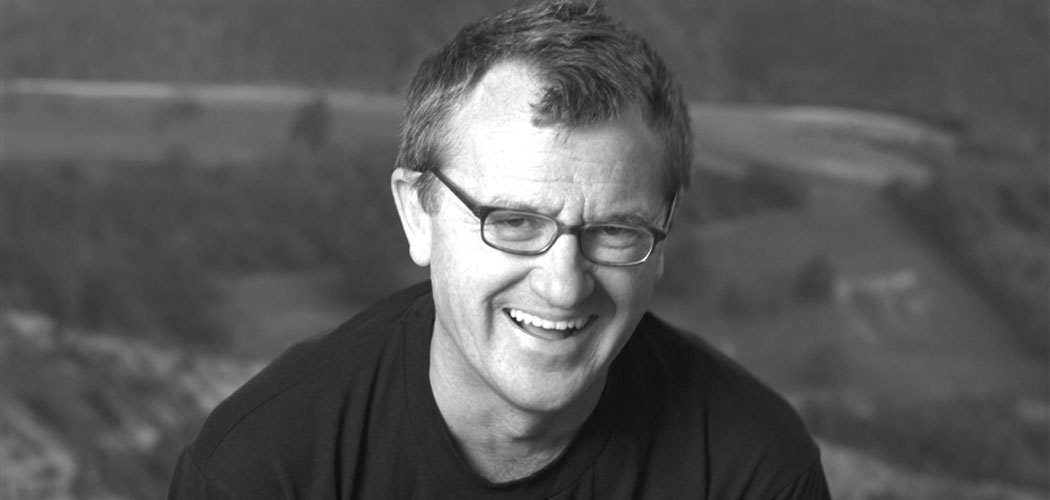 Mike Downey is one of Europe's leading and most active producers of feature fiction and feature documentary films. As the founder and CEO of Film and Music Entertainment (F&ME), he launched this independent UK production powerhouse on the Frankfurt DAX stock market 15 years ago as FAME A.G. In this very short space of time he has produced, more than 50 feature films, with producing partner Sam Taylor and company chairman four time Academy Award nominee (for best director) Stephen Daldry. Prior to working in film production, Mike had a successful career working as a theatre director in the UK, the former Yugoslavia and Germany, as well as having been one of Europe's cutting edge publishers in the field of cinema as the brains behind the Moving Pictures Group of publications his interests in which he sold a decade and a half ago.

F&ME's extraordinarily eclectic catalogue has become synonymous over the years with the production of quality international feature films from a wide variety of British, European, American, South African and Antipodean authors including his partnership with the VICE group:WHITE LIGHTNIN',Saul Metzstein's, Jason Biggs starrer GUY X, DEATHWATCH (Jamie Bell and Andy Serkis), U.S. Academy Award nominated and Venice Golden Lion winning BEFORE THE RAIN and a slew of international co-productions written by Nobel Prize Winner Günter Grass, Schindler's List author Thomas Keneally, the "Demon Dog" that is James Ellroy and Clifford (HOAX) Irving. His award winning South African production SON OF MAN, premiered at Sundance, as did WHITE LIGHTNIN' while LOVING GLANCES, opened the Venice Film Festival. His production of Mohsen Makhmalbaf's THE PRESIDENT also opened the 2014 Venice Film Festival.

In 2014 he received the Producer of the Decade Award from the Fort Lauderdale International Film Festival presented by Stephen Daldry at a ceremony where Alec Baldwin and George Hamilton III were also honoured for their achievements. This March the Prague Film Festival paid tribute to his contribution to European Cinema with a Tribute, further to the mini retrospective offered by the Zagreb Film Fetsival a few years ago. In addition to his production work, Downey also represents his country and industry on a wide range of domestic and international boards: he is currently serving his tenth year as European Film Academy Board Member, to cap this he took over from this year as Deputy Chairman of the Academy from Volker Schloendorff and will serve for at least another 2 years in that post. As an author on film subjects, outside of his work as a commentator and critic for Screen International, Variety, Moving Pictures, Cineaste, and counless other film journals, Downey's books The Film Finance Handbooks - a Guide for European Producers are published by the EU's MEDIA Business School as is his The Self Managing Screen by the Bristish Film Institute.

Educated in theatre: University of Warwick, with postgraduate studies at the University of Paris - III (Sorbonne), and Paris - X (Nanterre), he has long taught on the MEGA European Masters programme. Quondam Thomas Ewing Professor of Film (Ohio University) and on the Film Board Oklahoma University and he is also founder and President of the Motovun Film Festival in Croatia, Artistic Advisor to the Zagreb Film Festival and Casonovafest, Artistic Board Member of the Pula Film Festival and works closely with Amnesty International establishing Amnesty Human Rights Awards at international film festivals as well as being a consultant for USAID, the American government programme rebuilding infrastructure (film) in the Balkans and Southern Europe. He regular acts as an expert on major funding panels for the European Union's Creative Europe programme.

Downey has served three terms as member of the Council of the British Academy of Film and Television Arts as well as a term on the BAFTA Film Committee. He is a member of the board of the Berlin Golden Bear winning (CARMEN) South African Theatre Company Isango along with Sir Ian McKellan, Sir Simon Rattle and Alan Rickman. Their adapation of Puccini's La Boheme, Breathe-Umphefumlo played in the 2015 Berlin Film Festival's prestigious Berlinale Special section. Mike is particularly proud to be a trustee on the board of the White Ribbon Alliance – an international charity which works to eradicate women dying in childbirth in the developing world. In addition he has served on international film juries as wide ranging as Rio de Janeiro, Sofia, Transylvania, Cottbus, Montreal, Zagreb, Motovun, Rotterdam, Krakow, Tbilisi, and Warsaw.

Films currently just delivered include: LOST IN KARASTAN, by Academy Award Winner Pawel Pawlikowski and starring Matthew Macfadyen, Julien Temple's RIO 50 DEGREES, IMAGINE by Andrzej Jakimowski , GOLTZIUS AND THE PELICAN COMPANY by Peter Greenaway, LILET NEVER HAPPENED by Jacco Groen and the portmanteau film ZAGREB STORIES 2. Films currently in production or about to be delivered are Mark Dornford May's LA BOHEME by the Isango Company, Srdjan Dragojevic's THE PORCUPINE, AMSTERDAM EXPRESS directed by Fatmir Koci, STREETKIDS UNITED II – THE GIRLS FROM RIO by Maria Clara Costa and Mike was exec producer on PAUL featuring windsurfing legend Robby Naish.

Projects for 2015 include two films with Konstantin Bojanov: IN SEARCH OF A MIRACLE (adapted from the book by William Dalrymple) and I WANT TO BE LIKE YOU, Marc Evans' romantic comedy CASSY AND JUDE, Miroslav Momcilovic's STINKING FAIRY TALE, Srdjan Drajojevic's CUM IN THE RYE, Mark Dornford May's THE BEGGAR'S OPERA, Rudoph Herzog's HOW TO SELL A WAR in collaboration with the VICE Group, Jonathan Preece's ELVIS WALKS HOME a Aremenian film Karavajar, and an adaptation of Thomas Hardy's Under the Greenwood tree entitled THE MELLSTOCK QUIRE. In between gigs he has just completed a collection of essays THE FOOL ON THE HILL – Low Altitude Thinking to be published during 2015, an untitled poetry collection, and a cookbook: CASANOVA'S CUISINE – A Guide to the Senses and Sensuality of Food.

Represented by some of the best names in international and domestic distribution, Downey's titles have been released in all major markets in the world, and represent a vast production output with budgets totalling in excess of $300 million, and production partners from 35 different countries, encompassing a wide variety of, genres, nationalities and age groups. Even after 50 movies and 15 years at the sharp end of international film production his passion for eclectic, challenging and ground breaking subject matter of appeal to the global film market remains undaunted.