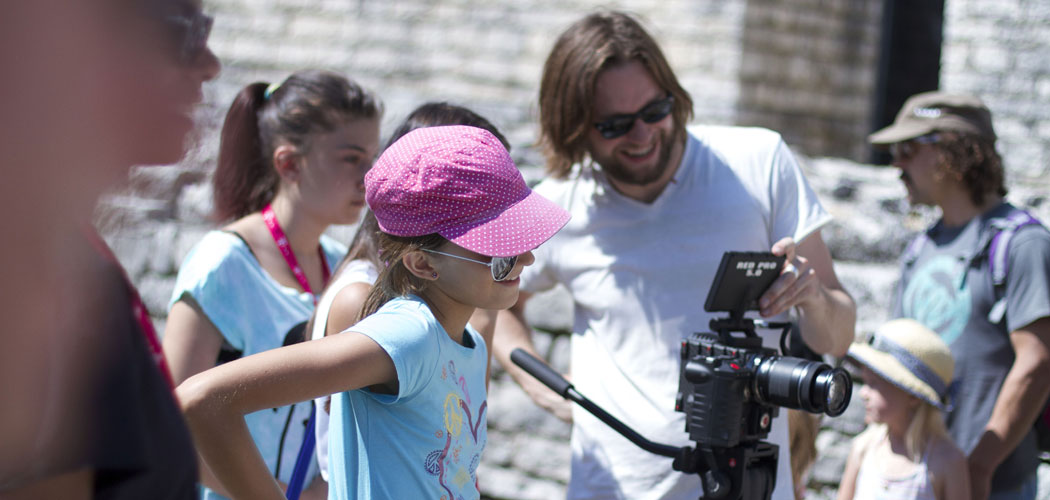 The Pula Film Festival in cooperation with the international companies RED and MYTHERAPY is organizing RED WORKSHOP FOR DIGITAL NATIVES, the film workshop for children, for the third consecutive year.
Some of the greatest film makers started their careers as early as in their childhood days. Their imagination was their main work tool and as the years went by they were getting more and more successful with the world's cutting edge technology available at their reach! Today those people would like to dedicate their time and attention to you and introduce you to the greatest achievements in the film industry, since the film is just one big adventure! This year you get the opportunity to be a part of the story!
Red workshop is a creative workshop developed in cooperation of the Pula film festival and Dado Valentic, founder of Mytherapy studio, a leading company for digital mastering from UK, and with support of the companies Red Digital Cinema and Adobe.
The main goal of the workshop is to introduce the youth to the latest achievements in the film industry and digital technologies in a way to discover prospect future stars of digital cinematography. With expertly guidance the workshop participants will write and produce their short film and shoot it using 6K RED DRAGON cameras, edit it in REDucation post production studio and finally watch their work on a big screen. All that at the same level of experience as a professional film director!
The camp is a seven days class in English as a major language and will host participants age 12 to 16.

THE PROGRAM
The program is divided into practice and educational part, with special lectures organised in cooperation with the leading film professionals. All camp participants will have a unique opportunity to use the most modern cameras and learn step by step everything related to production and post production processes in a way Hollywood professionals do.

The children will shoot their own film by the same 5k RED DRAGON cameras. Using the advanced filming tools and screening their work, the camp participants will get to know the film industry cutting edge technologies, as in all the segments of film and TV industry, in front and behind the cameras, including:

• Creative writing
• Directing
• Acting
• Cinematography
• Costume and make up
• Editing
• VFX , Colour grading
• Sound


APPLICATIONS
Date and venue: 16.-23 July, Circolo - Italian Community.
The Red Camp workshop participants short films premier will be held on 24th of July in the INK - Istrian National Theatre.

REGISTRATION FEE:
600,00 HRK for participants from Croatia, Bosnia and Herzegovina and Serbia

REGISTRATION DEADLINE:
For participants from Croatia, Bosnia and Herzegovina and Serbia: 5th till 29th of June 2015.

APPLICATION FOR PARTICIPANTS FROM CROATIA, BOSNIA AND HERZEGOVINA AND SERBIA

More on registration and workshop at: nerma@pulafilmfestival.hr or at +385(0)98 1855045
Applications for international participants are now closed.
---
DADO VALENTIĆ (MYTHERAPY STUDIO)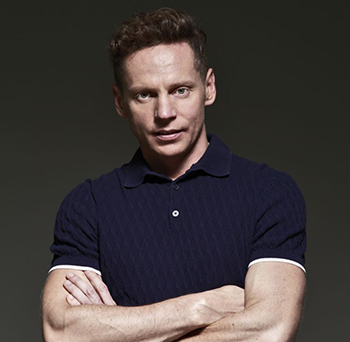 Dado Valentic is an award winning colour grading artist with over 17 years of industry experience. Dado is one of the leading developers in the area of colour science for digital film cameras. He created Mytherapy's Colour Science a unique approach to processing of digital images and a film stock emulation technology. He is also an instructor for the International Colourist Academy and REDUCATION and is a regular speaker on major industry events.
Dado Valentic has worked on over 30 feature films and numerous commercials. He is best known for his work on 'Absolutely Anything' directed by Terry Jones and starring Simon Pegg, 'A Hundred Streets' starring Idris Elba, 'Total Recall', 'Mr Nice', 'Sherlock Holmes' by Guy Richie, 'Dough' starring Jonathan Pryce and 'Blackwood' by Adam Wimpenny.
Some of commended productions that Dado has worked on include:
● TV Commercial of the Year at the British Television Advertising Awards for T­Mobile's 'Life's for Sharing',
● Cannes Golden Lion for Philips Saneo
● BAFTA for best Specialist Factual Programme for 'Flying with Monsters 3D',
● The Grand Prix in the Film category at Cannes Lion for Nike's 'Write the Future
Dado is the founder of Mytherapy, a creative studio for digital colour correction and motion picture retouching. In 2014 the company expanded to the US making partnership with Versatile studio - creating Versatile Colour powered by Mytherapy in NYC.